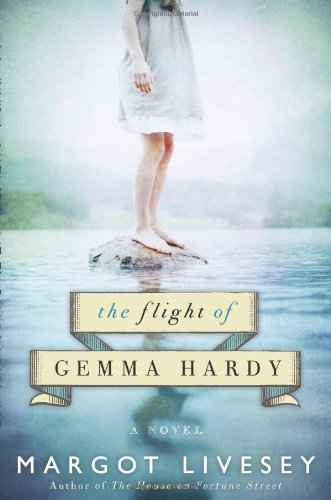 Publisher's Note:
When her widower father drowns at sea, Gemma Hardy is taken from her native Iceland to Scotland to live with her kind uncle and his family. But the death of her doting guardian leaves Gemma under the care of her resentful aunt, and it soon becomes clear that she is nothing more than an unwelcome guest at Yew House. When she receives a scholarship to a private school, ten-year-old Gemma believes she's found the perfect solution and eagerly sets out again to a new home. However, at Claypoole she finds herself treated as an unpaid servant.
To Gemma's delight, the school goes bankrupt, and she takes a job as an au pair on the Orkney Islands. The remote Blackbird Hall belongs to Mr. Sinclair, a London businessman; his eight-year-old niece is Gemma's charge. Even before their first meeting, Gemma is, like everyone on the island, intrigued by Mr. Sinclair. Rich (by Gemma's standards), single, flying in from London when he pleases, Hugh Sinclair fills the house with life. An unlikely couple, the two are drawn to each other, but Gemma's biggest trial is about to begin: a journey of passion and betrayal, redemption and discovery, that will lead her to a life of which she's never dreamed.
Set in Scotland and Iceland in the 1950s and '60s, The Flight of Gemma Hardy—a captivating homage to Charlotte BrontË's Jane Eyre—is a sweeping saga that resurrects the timeless themes of the original but is destined to become a classic all its own.
The Flight of Gemma Hardy
by Margot Livesey
Overall Review:
The Flight of Gemma Hardy is a retelling of Charlotte Bronte's beloved Jane Eyre. Livesey stays close to the classic, yet conjures up a majestic Scottish and Icelandic backdrop. Rich history, mixed with beautiful writing, make this novel hard to put down! Main character Gemma suffers many a hardship, but is strong and wise beyond her years. Her optimism in such dismal circumstances really touched me. Readers will enjoy Gemma's search for a home and family.
Content Analysis:
Profanity/Language: 4 religious exclamations; 7 mild obscenities
Violence/Gore: 2 incidents of verbal threatenings. Violent scenes include a character being punched, hit and kicked by a family member, violently shaken by an adult and attacked by other schoolgirls.
Sex/Nudity: Numerous incidences of kissing and hand-holding; 2 non-sexual depictions of nudity; several sexual references, including allusions to adultery and prostitution, a man trying to entice a girl into his car, a couple laying on the grass. A man touches a woman's thigh against her will. There are 4 implied and/or reported accounts of sexual activity, as well as references and discussions about homosexuality. There is 1 incident of a man touching a woman underneath her shirt.
Mature Subject Matter:
Seperation, homelessness, homosexuality, death of a family member, death of a friend.
Alcohol / Drug Use:
Characters smoke and drink throughout the novel.
Reviewed By Rachel