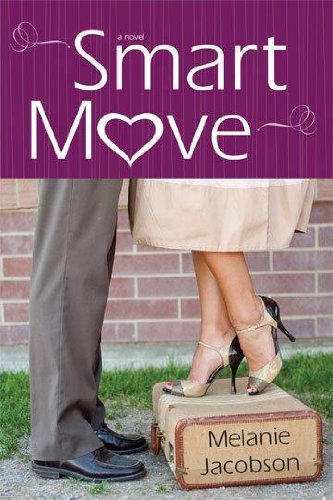 Publisher's Note:
The spark was undeniable the night Sandy Burke met the devastatingly handsome Jake. Conversation flowed easily, so after they parted, she waited eagerly for his call. It never came. A high-powered career woman at the ripe old age of twenty-seven, Sandy feels she has had her heart broken one too many times, and now the redheaded trendsetter is facing a major quarter-life crisis. After some introspection, Sandy determines that helping others may be the key to helping herself. When she's presented with a job offer in Washington, DC, as the director of New Horizons, a nonprofit organization benefiting women in poverty, it seems providential. But now that she's moved, two major obstacles threaten the success of her first assignment: The first is her mother and her constant fog of less-than helpful New Age advice. Secondly, plans to build another New Horizons outreach center have come to a screeching halt, thanks to the interference of a pesky lawyer and his attempts to reverse zoning approval for the building project. After weeks of verbal sparring over the phone, Sandy is in for a shock when she comes face-to-face with her foe. The smooth voice at the other end of the line is a heartwrenching blast from the past. In this twist of fate, Sandy sees the perfect opportunity to ensure the success of the outreach center and to enact a little payback on this man she thought she'd left behind. And so the battle of wits begins. Will Sandy's flirt-to-convert plot sway her nemesis's determination to block the center, or will his charming and undeniably attractive ways convince the sassy redhead to give love a second chance?
This book was sent to Compass Book Ratings for review by Covenant Communications
Smart Move
by Melanie Jacobson
Overall Review:
Smart Move is a brilliant book written by Melanie Jacobson. I have liked some of her other works and this one exceeded my expectations.
In Smart Move, two LDS singles have jobs they are both passionate about. Their hearts are set on preserving history and preserving lives. Thankfully, there is something even deeper and more important in their hearts as well. That spark unites the two even under tough circumstances.
Jake and Sandy must both learn how to trust in themselves, each other, and God to make everything work in their lives. As they do so, tensions run high and it seems like there is nowhere to turn, but somehow they find a way through life's ups and downs.
Smart Move will keep your attention until the very last page. This is a wonderful read for anyone who likes laughing and loving.
Content Analysis:
Profanity/Language: None
Violence/Gore: None
Sex/Nudity: Several kisses; one instance of sexual innuendo.
Mature Subject Matter:
Thievery
Alcohol / Drug Use:
A group of people go to a bar to party.
Reviewed By Megan