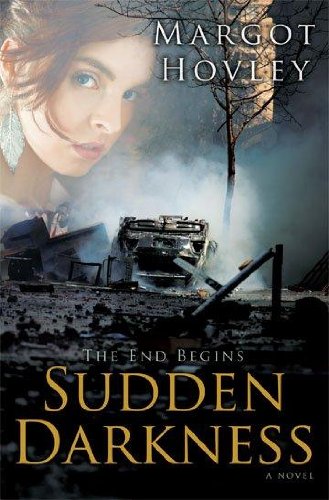 Publisher's Note:
The news has been filled with stories of tragedy and turmoil. But world events like the recent bombings in London seem far removed from eighteen-yearold Amélie Hatch's quiet life in Zillah, Washington. She's content with the predictable pattern of her life school, friends, work. But when Amélie's father leaves on a mysterious Church assignment, concerns escalate as the family is left with few answers. Then, in the span of moments, Amélie's world erupts in chaos. Terrorists have attacked the US power grid. There is no electricity. Vehicles have ceased working. The nuclear facility at nearby Hanford is compromised, and radiation may be flooding the area. Without the guidance of their father, Amélie's family faces a monumental task at the request of the leaders of the Church: members of their stake have been asked to walk to Utah, where they will find safety in Zion. Fleeing her home and the life she knows, Amélie sets off on the arduous journey toward the refuge of Utah. There is danger around every corner as the group faces gunfire, kidnapping, and new terrorist threats. And as she finds herself drawn to two very different young men, Amélie recognizes a more personal peril she's in danger of losing her heart.
This book was sent to Compass Book Ratings for review by Covenant Communications
Sudden Darkness
by Margot Hovley
Overall Review:
Ever wondered if you have what it takes to be like the pioneers of old? In Sudden Darkness, author Margot Hovley places the world under terrorist attack. With the United States government in disarray and modern technology useless, main character, Amelie, and her family must trek for hundreds of miles to find safety. Hovley crafts an intriguing and down-to-earth character in Amelie and readers will enjoy witnessing her character's personal growth. The plot is thick with adventure, though some scenarios seemed a bit far-fetched. By its heartfelt ending, I found myself smiling at its inspiring message.
Sudden Darkness is an engaging story aimed mostly toward a LDS audience, but could be enjoyed by anyone.
Content Analysis:
Profanity/Language: None
Violence/Gore: Secondhand reports of violence include a receiving word of a man being shot and killed, news reports indicating bombings around the world, and a character recalling a car accident where a foot is crushed. Violent scenes include a character and dog shot (the dog dies from his wounds), gunfire, and a kidnapping with physical force. In a brief non-detailed scene of violent death, three men are killed in a gunfight.
Sex/Nudity: Several incidences of kissing and flirtatious behavior; a reference to love affairs; a character worrying about being gang-raped (she wasn't).
Mature Subject Matter:
Death of a family member, seperation, failure of modern technology, terrorist attack, religion.
Alcohol / Drug Use:
***
Reviewed By Rachel