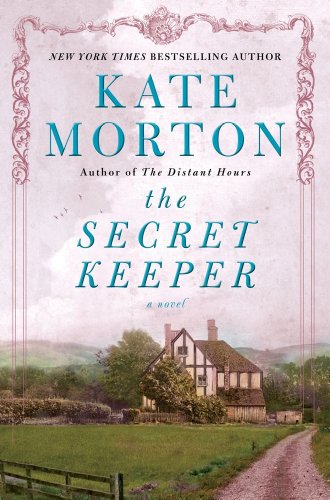 Publisher's Note:
From the New York Times and internationally bestselling author of The Distant Hours, The Forgotten Garden, and The House at Riverton, a spellbinding new novel filled with mystery, thievery, murder, and enduring love.
During a summer party at the family farm in the English countryside, sixteen-year-old Laurel Nicolson has escaped to her childhood tree house and is happily dreaming of the future. She spies a stranger coming up the long road to the farm and watches as her mother speaks to him. Before the afternoon is over, Laurel will witness a shocking crime. A crime that challenges everything she knows about her family and especially her mother, Dorothy—her vivacious, loving, nearly perfect mother.
Now, fifty years later, Laurel is a successful and well-regarded actress living in London. The family is gathering at Greenacres farm for Dorothy's ninetieth birthday. Realizing that this may be her last chance, Laurel searches for answers to the questions that still haunt her from that long-ago day, answers that can only be found in Dorothy's past.
Dorothy's story takes the reader from pre–WWII England through the blitz, to the '60s and beyond. It is the secret history of three strangers from vastly different worlds—Dorothy, Vivien, and Jimmy—who meet by chance in wartime London and whose lives are forever entwined. The Secret Keeper explores longings and dreams and the unexpected consequences they sometimes bring. It is an unforgettable story of lovers and friends, deception and passion that is told—in Morton's signature style—against a backdrop of events that changed the world.
This book was sent to Compass Book Ratings for review by Atria
The Secret Keeper
by Kate Morton
Overall Review:
Brilliant and dazzling! Kate Morton does it again in The Secret Keeper. Employing all her distinctive stylistic traits, Morton interweaves eras, character perspectives, and locations to create a spellbinding and rewarding read. Not a mystery, but mysterious....Not a romance, but romantic...Not historical fiction, but historical--The Secret Keeper combines all these elements as a puzzle is unraveled. Morton made sure all the character motivations were in place to support plot plausibility and she gave us characters to love. I particularly enjoyed the brother-sister relationship in the book and the perspective of Laurel, an older character. At times bittersweet, this book is ultimately positive; people can have happy endings in life, even if it wasn't the happy ending they were expecting.
Kate Morton has become one of the few authors for adults that I have come to adore and put on my personal watch list. I thought that nothing she would write would unseat my favorite book of hers, The Forgotten Garden, but The Secret Keeper just may have done it!
Content Analysis:
Profanity/Language: 53 religious exclamations; 24 mild obscenities; 1 scatological word.
British term of 'bloody' not tallied.
Violence/Gore: A violent crime is committed (2-3 sentence description with brief mention of blood), crime is briefly referred to/recalled upon multiple occassions later in the book; 2nd hand report of characters death due to of health-related/age issues; report of deaths in WWII bombings; character dies in an mishap; reported death in an accident; scene of domestic violence with hitting, choking (1-2 sentences of description); 2nd hand report of a characters death.
Sex/Nudity: Characters kiss throughout, at times passionately (brief descriptions); characters have feelings of attraction and desire for other characters; character notices another's figure; character unbuttons dress and slips bathing suit partially off to pose for a picture, picture is referred to later on; reference to groping; character say she will not have "fornication under my roof"; general reference to a character who sneaks male friends in at night and the noise they make; reference to "nudie pictures"; character asks another character to come in for the night and they begin to remove each other's clothes and then scene cuts to the next morning; passing reference to an affair in the past; second hand (general) reference to a character coming upon characters engaged in an affair.
Mature Subject Matter:
War, Death of Family Members, Domestic Abuse, Blackmail.
Alcohol / Drug Use:
Adults drink alcohol and smoke throughout book. Reference to adults sharing a "joint" in the past.
Reviewed By Cindy