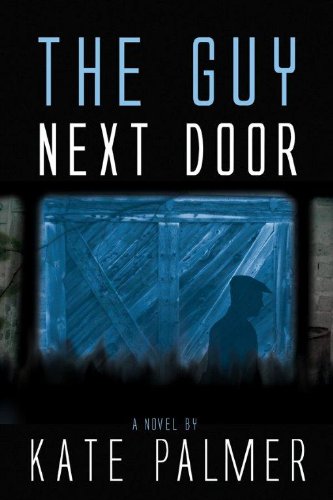 Publisher's Note:
On the surface, Eva Black's life seems practically perfect. The small-town kindergarten teacher is set to wed ambitious lawyer Sean Langley, and their plans for a dream wedding are well underway. Eva accepts that she will soon live life in the spotlight as a member of the prestigious Langley family, but can she overlook her fiancé's tendency to dominate the details of her life and push the limits of her standards? Mere weeks before the wedding, Eva is thrown into a traumatic, life-changing event that changes her view of family commitment and creates a sharp contrast between her ideals and Sean's. With her engagement to Sean in jeopardy, Eva finds herself relying on the support and encouragement of Peter, her kind and attentive next-door neighbor. Faced with a choice between her penitent fiancé and the increasingly mysterious Peter, Eva is unprepared for the consequences and peril that come with her decision.
This book was sent to Compass Book Ratings for review by Covenant Communications
The Guy Next Door
by Kate Palmer
Overall Review:
Not sure whether to smack the main character upside the head or cheer for her. It seemed the character Eva Black was either getting walked all over, or she was getting a spine and standing up for herself. Fortunately, by the end of the book she seemed to have grown a bit wiser.
One great aspect of this story that set it apart from similar tales of women dating the wrong man and being saved by the perfect guy, was the perfect guy had flaws. The author did a more than adequate job of making sure the reader dislikes the "wrong" man and loves the "right" guy. One fun zinger came late in the book, and in the interest of avoiding spoilers, suffice to say not all baby paraphernalia is just for babies.
Overall, The Guy Next Door was a pleasurable read that causes one to be grateful for his or her blessings and remember that others might not be so blessed. Valuing one's family was a central theme. The story nicely combined romance and intrigue!
Content Analysis:
Profanity/Language: None
Violence/Gore: Characters pin others down; characters shove and hit one another; characters threaten others with weapons; characters are fatally injured; characters non-fatally shot or stabbed, blood is mentioned.
Sex/Nudity: Non-married characters kiss, hold hands and embrace, frequently.
Mature Subject Matter:
Death of immediate family members; illegal activities.
Alcohol / Drug Use:
Drugs are not used by characters, but are mentioned.
Reviewed By Susan