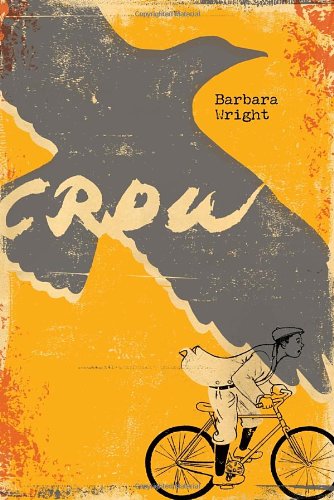 Publisher's Note:
The summer of 1898 is filled with ups and downs for 11-year-old Moses. He's growing apart from his best friend, his superstitious Boo-Nanny butts heads constantly with his pragmatic, educated father, and his mother is reeling from the discovery of a family secret. Yet there are good times, too. He's teaching his grandmother how to read. For the first time she's sharing stories about her life as a slave. And his father and his friends are finally getting the respect and positions of power they've earned in the Wilmington, North Carolina, community. But not everyone is happy with the political changes at play and some will do anything, including a violent plot against the government, to maintain the status quo.

One generation away from slavery, a thriving African American community—enfranchised and emancipated—suddenly and violently loses its freedom in turn of the century North Carolina when a group of local politicians stages the only successful coup d'etat in US history.
This book was sent to Compass Book Ratings for review by Random House
Crow
by Barbara Wright
Overall Review:
I grew up just a few hours west of Wilmington, North Carolina. However, until reading Crow, I'd never realized how ignorant I was of a crucial point in North Carolina history! I found the story fascinating (and sad), the characters engaging and inspiring, and the research extensive and well-done. I quickly fell in love with Moses and his wonderful family, and was on the edge of my seat all through the book's heartbreaking climax. Crow has inspired me to brush up a little on some of my post-Civil War history! This would be a terrific book for young teens and adults, particularly those with an interest in history and civil rights.
Content Analysis:
Profanity/Language: 13 religious exclamations; 6 derogatory terms (all of them racial slurs); 4 mild obscenities.
Violence/Gore: A character tells ghost stories, some of which include supernatural violence. A ghost story is told about a woman's head getting cut off. Two boys tussle. References are made to previous wars. References are made to rape. A boy is lashed for disobedience (the lashings themselves are not described). A flood causes property damage and the death of a baby. Shots are fired into the air on several occasions as a means of rabble-rousing. Threats are made on eight occasions. Four references to lynching are made. A gang roughs up a man. A character shoves another (the second character is mildly hurt). The climax of the book deals heavily with mob violence. A fire is set by arson. A man is shot; he is described as bleeding heavily. A woman is shoved with the butt of a rifle. A hospital scene is described with hundreds of wounded and dying. A girl is wounded by a bayonet. A boy is forced by his father to kick another boy. Men are shot and injured.
Sex/Nudity: A reference is made to sex. Several references (most of them very subtle) are made to rape. A man makes a subtly suggestive comment to a girl. Boys skinny dip (which is illegal) and get fined. A boy is distracted by a girl's neckline (no cleavage is described). A conversation is had about intimacy between races. A subtle reference is made to a slave owner forcing a slave.
Mature Subject Matter:
Racial prejudice and bigotry, mob violence, martyrdom.
Alcohol / Drug Use:
Adults drink alcohol; moonshine is used medicinally for a young injured girl.
Reviewed By CindyB