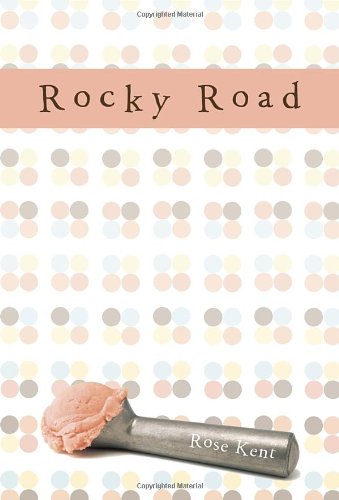 Publisher's Note:
Ice cream warms the heart, no matter what the weather.
That's the Dobson family motto. Whenever things get tough, they break out the special heart-shaped bowls and make sundaes. The road has been especially rocky lately for Tess and her deaf little brother, Jordan. Their plucky Texan mother talks big, but her get-rich-quick business schemes have only landed them in serious financial hot water.

Ma's newest idea is drastic. She abruptly moves the family to snowy Schenectady, New York, where she will use the last of their savings to open her dream business: an ice cream shop. (Too bad the only place she could find an apartment is in a senior citizens' complex.) Tess wants to be excited about this plan, but life in Schenectady is full of new worries. Who will buy ice cream in their shop's run-down neighborhood? What will happen when their money runs out? Worst of all is Ma herself-she's famous for her boundless energy and grandiose ideas, but only Tess and Jordan know about the dark days when she crashes and can't get out of bed. And Tess can't seem to find the right words to talk to Ma about it.

This moving story of family, community, and ice cream proves that with a little help from the people around us, life really can be sweet-and a little nutty-just like Rocky Road.
This book was sent to Compass Book Ratings for review by Random House
Rocky Road
by Rose Kent
Overall Review:
Although I've never moved across the country in the middle of the winter to open an ice cream shop, I was immediately intrigued by Tess's story and her unique, fiery family. I enjoyed Tess's growth throughout the novel, and particularly loved all the interesting details about setting up and opening her mother's ice cream store. Perhaps my favorite part of the story, though, were the wonderful characters Tess and her family come to know when they accidentally move into a retirement community. Soul-singing Winnie, militant Chief, and the other residents of Tess's apartment complex made the book come alive for me. While at times I felt that the storyline dragged a little, and there were moments where I had trouble connecting to some of the characters, overall, I enjoyed Rocky Road and would recommend it to any preteen or young teenager who likes a good read. Rocky Road would be an especially good book for those dealing with difficult circumstances, or for those who (like all of us at one time or another!) have found it hard to find the courage to speak up when we see problems around us.
Content Analysis:
Profanity/Language: 9 religious exclamations. 2 mild obscenities.
Violence/Gore: A preteen throws a pear at another preteen. A preteen throws a milk pail at another preteen. Characters argue and insult each other.
Sex/Nudity: None
Mature Subject Matter:
Mental illness, deafness, moving to a new home, parental abandonment.
Alcohol / Drug Use:
A character's father is described as having been an alcoholic. A man smokes a cigarette. A character (now adult) says that she began smoking as a teen. A recovering smoker "pretends" to smoke by puffing on a straw or toothpick when stressed. A woman gets a job as a barmaid. An adult woman smokes a cigarette.
Reviewed By CindyB