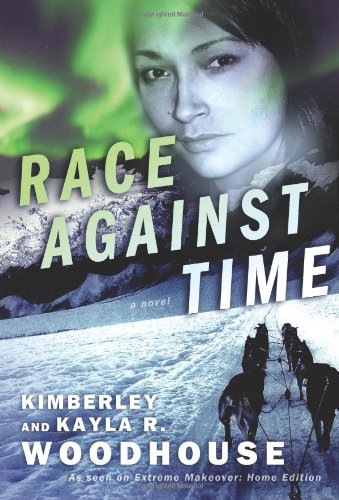 Publisher's Note:
Anesia Naltsiine has made mistakes that have cost her-and her 13-year old daughter, Zoya-dearly. But no more. She will prove her worth as a mother and as a breeder of champion sprint racing dogs. Her kennel is so successful that buyers come from all over the world. So why does she still feel so worthless?


Zoya misses the dad she never knew. All she wants is to follow in his footsteps as a champion sprint dog racer. But when she witnesses a murder in their town of North Pole, Alaska, she finds herself thrown into dangers and emotions she can't begin to understand.


Enter Sean Connelly, a new employee at the kennel with demons of his own. When he discovers macrochips bearing military secrets implanted in the Naltsiine's dogs, a puzzle tracing back to the murder unfolds. Then strange "accidents" start happening; clearly someone wants Zoya silenced. Anesia tells her daughter it's not safe to race, but Zoya, angry with the world- and God-takes off across dangerous Alaskan terrain alone. Anesia and Sean must race against time to save the girl-and themselves.
Race Against Time
by Kimberley & Kayla Woodhouse
Overall Review:
Any story taking place in Alaska automatically has a great setting. However, not every author can compose a great book to match the location. Kimberley and Kayla Woodhouse are a mother-daughter writing team and Race Against Time is the sequel to No Safe Haven. It is not completely necessary to read both stories, but No Safe Haven is an enjoyable read as well. There is a pretty healthy dose of religious discussion throughout the book and in some parts, it seems the plot almost gets lost amidst the spiritual struggles. Then the story reconvenes and is off and running through the Alaskan tundra. Overall the story is decently crafted and an easy read. The fact that Kayla Woodhouse is herself a teenager lends some excellent credibility to the teenage dialogue. Race Against Time is interesting and readers will find themselves falling in love with the Alaskan wilderness first and the characters of the book second.
Content Analysis:
Profanity/Language: None
Violence/Gore: Characters threaten others with guns; characters shoot others with guns, brief mention of blood; characters want to hit or kill others.
Sex/Nudity: Married and non-married characters embrace and hold hands; married characters kiss.
Mature Subject Matter:
Murder, illegitimate children, treason, dishonesty and greed.
Alcohol / Drug Use:
Character consumes alcohol; character pops pills presumably for a medical condition.
Reviewed By Susan