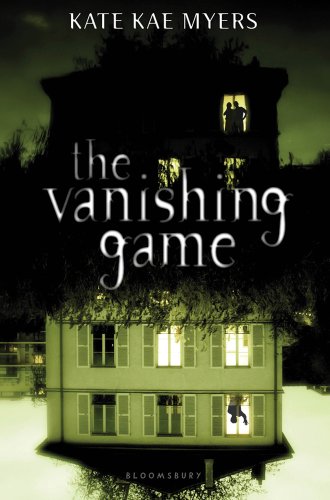 Publisher's Note:
Jocelyn's twin brother Jack was the only family she had growing up in a world of foster homes-and now he's dead, and she has nothing. Then she gets a cryptic letter from "Jason December"-the code name her brother used to use when they were children at Seale House, a terrifying foster home that they believed had dark powers. Only one other person knows about Jason December: Noah, Jocelyn's childhood crush and their only real friend among the troubled children at Seale House.

But when Jocelyn returns to Seale House and the city where she last saw Noah, she gets more than she bargained for. Turns out the house's powers weren't just a figment of a childish imagination. And someone is following Jocelyn. Is Jack still alive? And if he is, what kind of trouble is he in? The answer is revealed in a shocking twist that turns this story on its head and will send readers straight back to page 1 to read the book in a whole new light.
This book was sent to Compass Book Ratings for review by Bloomsbury Children's Books
The Vanishing Game
by Kate Kae Meyers
Overall Review:
Wow! What can be said other than "Hold on!" Kate Kae Myers takes the reader on a ride in her debut novel The Vanishing Game. This is the kind of book that makes a reader willing to stay up and sacrifice sleep; ironically, it is a book you may not want to read in the dark. The Vanishing Game feels like a Jason Bourne movie with a paranormal twist. Jocelyn, a fresh female protagonist (Thank goodness!), is on a race to solve a series of sophisticated clues and puzzles as time runs out. The format of current events interspersed with flashbacks to events five years in the past works well and adds to the suspense and desperate pacing. Insights into foster care give this book emotional depth beyond the chase. Complaints for this novel are minor and although not all questions are resolved at the end, there is enough closure for a satisfying conclusion. Even if you aren't normally a paranormal/supernatural genre fan, it is impossible to resist the pacing of this thriller and I can practically guarantee a few twists will catch you off guard!
Content Analysis:
Profanity/Language: 13 mild obscenities, 2 derogatory names, 1 anatomical term.
Violence/Gore: Report of a death by accident; characters briefly struggle (choke/kick); character has a violent and scary dream (1 page); extended, intense scene (20 pages) in which there is a chase, injuries, a fall, cuts, bites, struggle, a death, and a scary scene (mostly non-graphic); character has a couple of flashbacks of another character attacking her as a child (brief, non-graphic); character has a frightening hallucination (1 page); character has a frightening dream (2x); a character is threatened and attacked with minor injury resulting (2 pages, non-graphic) ; a couple of bombs/fires; characters are shot at; martial arts fight with a knife; description of someone receiving a tatoo; extended scene with supernatural phenomenon, struggling, damaged property; a minor operation is performed with a scapel; flashback recalling a murder, a death, with mention of blood).
Sex/Nudity: Reference to a character as "knocked up"; children speculate on who their dad could be; reference to a mother's numerous boyfriends; characters feel attraction to each other; a character asks another character if she is a virgin; characters kiss on seperate occasions; a character feels another character's chest muscles; a character wears only a bra while receiving medical help (non-sexual); male and female characters doze off together (non-sexual) and share room accomadations; character says they don't want to "go all the way".
Mature Subject Matter:
Death, Foster Care, Parental abandonment and neglect, child abuse, business ethics, mental illness, paranormal/supernatural events.
Alcohol / Drug Use:
Mention of adults that are addicted to drugs (marijuana, cocaine). A character is drugged by another character.
Reviewed By Cindy