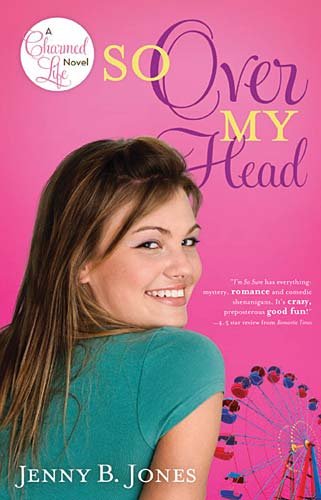 Publisher's Note:
Newly single, stalked by a killer, and in desperate need of some chic clown shoes--Bella is one skinny mocha frapp away from total meltdown.
When the Fritz Family Carnival makes its annual appearance in Truman, Bella's keen reporter instincts tell her the bright lights hide more than they reveal. Her suspicions are confirmed when one of the stars is murdered. Though the police make an immediate arrest, Bella doubts this case is quite that simple.
She needs her crime-solving boyfriend, Luke, more than ever. Problem is, his ex-girlfriend has moved back to town, giving Bella some murderous thoughts of her own. Then again, there's no time for a relationship crisis when Bella's doing her best to derail her father's wedding and stay one step ahead of a killer.
Is God sending her a message in all of this madness? With a murderer on the loose and her boyfriend's ex on the prowl, this undercover clown has never had more to juggle--or more to risk.
This book was sent to Compass Book Ratings for review by Thomas Nelson
So Over My Head (The Charmed Life #3)
by Jenny B. Jones
Overall Review:
So Over My Head is book three in the trilogy A Charmed Life. For a third time, Bella is sucked up into a world of crime solving, but this time, unlike in the other books, it is with something much more extreme than endangered prom queens or football stars.
The levels of harmony in Bella's personal life grow worse, too. Bella's fierce independence begins breaking down her relationships with Luke, her father, and her mother. This is one girl's story with just as much haphazardness as normal life and just as much heroism as any action flick.
So Over My Head is for young adults who love intrigue and can handle wading through some repetitive pessimistic passages to reach the end.
Content Analysis:
Profanity/Language: ***
Violence/Gore: Woman stabbed to death with a sword; 2 people reportedly fall to their death; a character is intentionally locked in a burning building; stage lights fall on two people; a person is tasered; a gun is pulled on a character; a character falls several stories; multiple verbal threats.
Sex/Nudity: Characters kiss; characters hug; talk of a "boob job"
Mature Subject Matter:
Murder; Death; Abandonment; Embezzlement.
Alcohol / Drug Use:
***
Reviewed By Megan