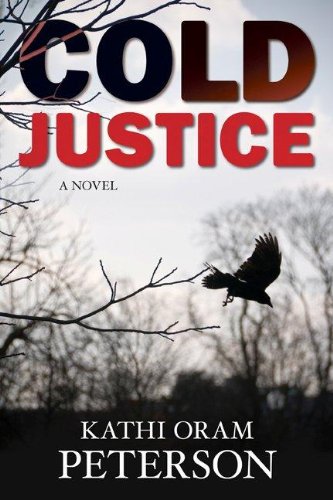 Publisher's Note:
After overcoming missed connections, murder accusations, and years of living lives apart, Regi Bernard and Samuel Tanner's "happily ever after" is finally within reach. On the eve of their wedding, however, Samuel disappears, and Regi wonders if once again he has run away from both a life with her and a membership in the Church.
Quite the opposite; Samuel has been kidnapped by the Raven Clan, a powerful Alaskan tribe, and is en route to stand trial in front of their justice council for a puzzling crime that happened years ago.
When Regi and Samuel's close friends suspect a kidnapping, Regi—with the help of her sister, Claudia, and friend Wakanda—resolves to follow Samuel to Alaska but soon learns secrets about her fiancé she hadn't bargained for.
While Samuel struggles with his faith and with understanding why he has been accused, Regi risks life and love to set him free.
This book was sent to Compass Book Ratings for review by Covenant Communications
Cold Justice
by Kathi Oram Peterson
Overall Review:
Cold Justice is the sequel to River Whispers, but it works just fine as a stand-alone book. One of the best things about this story is how quickly the action starts. By the time chapter one is complete, the story is moving quickly with all kinds of things happening. Definitely not a slow-starting story. The first two-thirds of the book seemed to maintain this pace, but the final third slowed down noticeably. Peterson adds surprising details about some of the characters as the story progresses and this makes for more intrigue. Enjoy exciting adventures on land, water and air with many unique characters as they trek from Idaho to Alaska!
Content Analysis:
Profanity/Language: None.
Violence/Gore: Many instances of characters hitting, kicking, shoving and grabbing other characters; reports of character killing another, no details; characters threaten others with knives and guns; characters caught in a fire, little detail of injuries; mention of blood on snow underneath a body.
Sex/Nudity: Non-married characters kiss and embrace; non-married characters are reported to have "played around."
Mature Subject Matter:
Death of family member, war, murder.
Alcohol / Drug Use:
A few characters referenced in various states of drunkenness; a character is repeatedly drugged by injections, not recreationally.
Reviewed By Susan