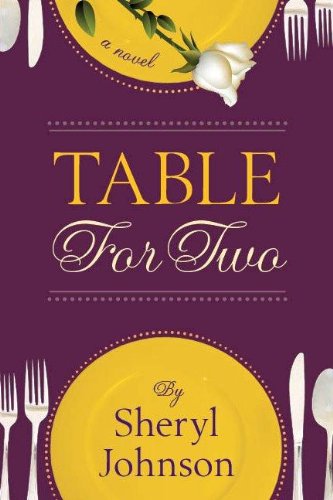 Publisher's Note:
Being a legal secretary is not exactly Jana Barrowman's dream job, so when recently widowed Alex Steadman contacts her about the resume she sent in more than a year ago with a job offer for a creative consultant position, she puts some serious thought into accepting it. The problem is, if she takes the new job, she will have to move to another state and leave her mom and dad behind. But when Jana determines that the move can help her get away from Brad, the overly adoring man in her life who she really doesn't have any feelings for, she decides to go. When Jana arrives for her new adventure, both Alex and his young daughter, Elise, are easily enamored with her, as is Jeff, the ward member who becomes Jana's first date in her new town. However, Jana is not so sure about her feelings for any of them. And as she works side by side with Alex to transform a shabby house into a charming boutique, it becomes clear to her that Alex wants more than a friendship. Though Jana resists, she knows she has to work out her confusion before she loses everything that is becoming so dear to her. Will she be able to come to terms with the fact that Alex's deceased wife, Vanessa, will always be a big part of his life, as well as Alex's and her differing religious convictions and so many other complications that might not fit at a table for two?
This book was sent to Compass Book Ratings for review by Covenant Communications
Table For Two
by Sheryl C.S. Johnson
Overall Review:
Sheryl C.S. Johnson is a first time writer and I was anxious to see her writing style. Her plot line is strong and easily definable. It has the entanglings of falling in love with one's employer, as well as the strong conflict of settling for a civil marriage or holding out for someone who will take Jana to an LDS temple. All her father has to say on the matter is, "He's LDS. He just doesn't know it yet." Though slow-moving at one point, this book is still one I couldn't put down until I finished the last page. Table for Two would appeal to young adults and adults who have strong convictions surrounding their own religion and believe in the power of love. I would pick up Table for Two in a heartbeat!
Content Analysis:
Profanity/Language: ***
Violence/Gore: Man bit by police dog fleeing a crime scene
Sex/Nudity: Hand holding; kissing; hugging; an adult male puts his arm around a female character.
Mature Subject Matter:
Death; Strong religious conflict; Terminal illness; mental disorders; Criminal Stalking.
Alcohol / Drug Use:
Wine is served at several functions.
Reviewed By Megan