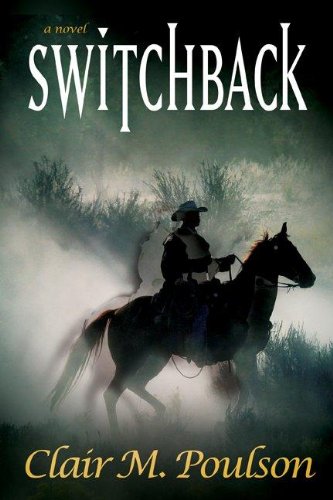 Publisher's Note:
With warm sand between his toes, private investigator Rocky Revada is finally taking a well-deserved vacation. But the emotional pleas of a pretty woman have somehow lodged inside the usually practical investigator's head. As he mulls it over, probing the theft of an expensive roping horse seems much more interesting than the mundane pleasures of sun, surf, and dinners alone. However, when Rocky arrives at Glenn Gridley's northern Utah ranch, he unearths far more trouble than he bargained for. Multiple horses have been stolen from the cantankerous rancher and have been mysteriously replaced with worthless look-alikes. Then Gridley's attractive and persuasive daughter, Shanice, finds someone from her past on the family property, very much dead. What started as a simple investigation of theft has escalated into a murder investigation, and as Rocky edges closer to the truth, he is targeted as the next victim. Tensions peak, and Rocky realizes he must shield Shanice and her daughter from an unknown enemy. It seems someone wants to destroy the entire Gridley family. Now Rocky must summon every bit of his faith and courage to protect the woman he has come to love as he is tested in the fires of his most dangerous case to date.
This book was sent to Compass Book Ratings for review by Covenant Communications
Switchback
by Clair M. Poulson
Overall Review:
A cast full of suspicious characters and a few likeable ones as well. Given the length of this book, it would have been impossible for Poulson to do in-depth character development for each person, but he gave just enough information to keep readers interested in the players. The story had many different plot points which tied all of the characters together. Some of the connections between the characters were obvious, while others remained elusive or unclear until the end. Readers will enjoy a book written by someone very familiar with investigations both from a law enforcement and a judicial perspective. As a whole, it was an easy read and an interesting book.
Content Analysis:
Language: None
Violence/Gore: Character hits door with fist; characters found dead from bullet wounds; character reported dead from car accident; characters threaten to kill others in several instances; character attempts to blow people up with bombs; characters hit one another with objects; animals found murdered; characters shoot one another on several occasions; character grabs another character.
Sexual: Non-married characters place hands on arms or shoulders of other characters; non-married characters hug, hold hands and kiss.
Mature Subject Matter:
Death of family member, theft, embezzlement, adultery, divorce.
Alcohol / Drug Use:
Characters are reported to be inebriated; characters frequent bars.
Reviewed By Susan