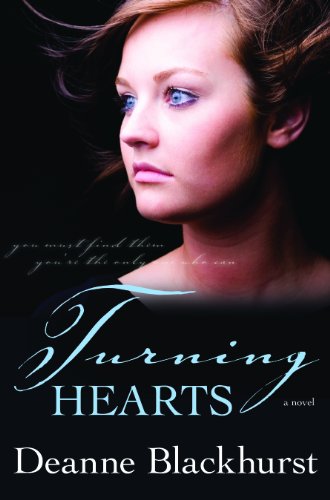 Publisher's Note:
Jake and I have called off the wedding. Amanda's mother, doing dishes at the sink, froze at Amanda's words. Her father stared at her in dismay. But why? her mother asked. You both seem so happy together. Is it a worthiness issue? Her father turned a grim eye on Jake, who blushed. No, sir, he said. It s nothing like that. Then why? her mother repeated. Amanda took a deep breath. Because I'm going on a mission. Amanda knows there's a certain family out there who needs the gospel and she also knows she's the one who's supposed to bring it to them. Her recurring dream makes it seem urgent the dream with the shiny gold frame and the vaguely familiar faces smiling down at her. The dream in which her grandmother says, You must find them. You're the only one who can. When Amanda gets to California and starts teaching, she wonders which family she was sent there to find. What happens next is something she never would have expected. Turning Hearts is an inspiring story of faith, love, and the bittersweet struggle of one missionary trying to save that special soul.
Turning Hearts
by Deanne Blackhurst
Overall Review:
This book is perfect for those who want to be immersed in the missionary lifestyle. However, if that is not you, I suggest you leave Turning Hearts on the bookstore shelves. Turning Hearts shows how the Lord works in mysterious ways and through unexpected people, but it also shows the dis-heartened, failing to find inspiration. I did enjoy a scene where a set of sister missionaries passed some construction workers who started whistling at them--a problem remedied by handing out pass-along cards. Deanne Blackhurst's novel has a strong plot, but also a very specific audience (LDS pre or post mission), which may not appeal to a wide reading audience.
Content Analysis:
Profanity: None
Violence: Woman thrown across a room; violent blows to the shoulder.
Sex/Nudity: Prostitution; body check.
Mature Subject Matter:
Prostitution/Hooker Status; Strong religious themes; drug-dealing.
Alcohol / Drug Use:
Woman talks about previous addictions; drug-dealing.
Reviewed By Megan