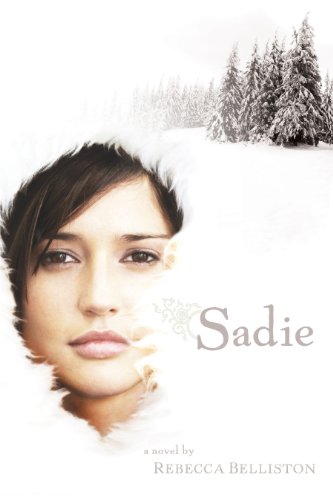 Publisher's Note:
Sadie Dawson thinks she has the perfect life until one Christmas Day when a misunderstanding leads to a brutal event that changes everything. Terrified, Sadie flees her boyfriend s wrath, two FBI agents, and her perfect life. Lost in a Montana snowstorm and desperate for refuge, she s rescued by four guys on their annual holiday ski vacation. But even as her physical wounds heal, Sadie wonders if she will ever be able to escape the clutches of her wealthy and determined boyfriend. While her heart tells her there is more to a perfect life than diamond necklaces and elegant dinner parties, Sadie doesn t know who she can trust. And just when her heart settles, she finds herself abandoned by the one person who swore to protect her for a religion she doesn t understand. Will she have the courage to follow her heart and find the life that is perfect for her?
This book was sent to Compass Book Ratings for review by Deseret Book
Sadie
by Rebecca Belliston
Overall Review:
Sadie is a captivating suspense novel full of both fear and strength. Sadie faces the choice between fight or flight multiple times, and is forced to make some tough decisions. She needs to find out who she loves the most and why, but doing so may put them in harm's way. Her friends try to lighten her mood and there is a wonderful scene of Sadie trying to ski, something she has never done, despite working at a ski lodge. I enjoyed the scenes of Sadie on the mountain crawling along with kids passing her right and left, but even while skiing Sadie is being watched and the threat of murder lies at her doorstep. This book examines the eye of the storm, where all is not well, but there is still peace to be found. Sadie is perfect for young adults and adults who love intensity and thrill!
Content Analysis:
Profanity/Language: None
Violence/Gore: Verbal threat; murder; attempted murder; one character is kicked in the ribs; one character is thrown onto tile; few physical abuse scenes; a person is shoved down the stairs in a violent manner; a character pulls a knife on another character; a character is threatened with a gun to their head; a character's hands and legs are bound together; kidnapping; self-defense biting and clawing of a captor.
Sex/Nudity: Few kisses; arm put protectively around shoulder; holding hands; hug; attempted molestation.
Mature Subject Matter:
Drug cartels, religious conflict, murder, rape, suicide, abuse.
Alcohol / Drug Use:
Black tie party with alcoholic beverages served; drug dealing.
Reviewed By Megan