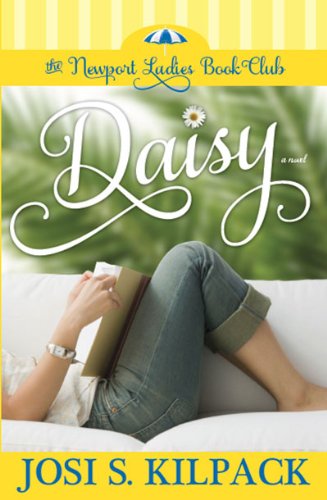 Publisher's Note:
Motherhood is not for the faint of heart. And no one knows that better than Daisy. Raising two kids as a divorced, single mom, Daisy has faced each and every one of the obstacles in her life with courage and determination.
Now with her oldest daughter ready to have a baby of her own, her youngest daughter ready to graduate from high school, and her new husband, Paul, ready to embrace the life of an empty-nester, Daisy feels like she might finally be able to check "motherhood" off her list of things to do.
Except life often has a mind of its own. When, at the age of forty-six, Daisy suddenly finds herself facing a very different future than the one she had planned—and an uncomfortable evaluation of the past she thought she understood—she realizes that there is still some growing up she needs to do.
Looking for a distraction to escape the growing tension at home, Daisy joins the Newport Ladies Book Club, where she meets Paige, Athena, and Olivia—unlikely friends who offer encouragement and support when Daisy's perfectly crafted life is turned upside-down.
Daisy is one of four stand-alone books, by four different authors, in the Newport Ladies Book Club series. Readers will be able to participate in a virtual book club.
This book was sent to Compass Book Ratings for review by Deseret Book
Daisy
by Josi S. Kilpack
Overall Review:
Written for an older audience, Daisy talks about the ups and downs of motherhood. The raw expression and lack of "happily ever after" sentiment sets it apart from other LDS novels. The brutal honesty of this book predicts a bleak outcome for Daisy and those around her. This novel is not what you would expect from a novel about motherhood. It is a wake-up call for mothers who realize they are making the same mistakes in their lives as Daisy did in the book. I enjoyed the pity party scene with ice cream and Chinese take-out, but it still fit into the description of being depressing and pessimistic. This book would most likely appeal to LDS mothers, but probably not to a wider audience.
Content Analysis:
Profanity/Language: None
Violence/Gore: Mention of car accident with fatalities.
Sex/Nudity: Flirtatious behavior- hand holding and kissing; caressing back; implied report of sexual activity; teenage pregnancies; talk of abortion; miscarriage; playboy bunny costumes worn; failed invitro.
Mature Subject Matter:
Religious and socioeconomic conflicts; death of a child; abortion, unwanted pregnancy; separation; marriage infidelity, abandonment; divorce.
Alcohol / Drug Use:
Adult male drinks beer around the house.
Reviewed By Megan