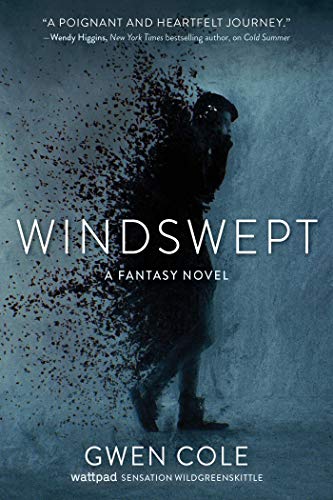 Publisher's Note:
Every day, Sam endures the same subway ride on her way to school, but when she meets a boy named Reid, suddenly her daily commute isn't so ordinary. Reid has the ability to teleport—or, drift, as he calls it—and for the first time, Sam has the opportunity to travel anywhere without a passport or plane ticket.

But as their two worlds come together, Sam discovers her family had been keeping secrets from her, and meeting Reid was just the beginning of unraveling the truth. When drifters begin to disappear, Sam has no choice but to face the threat when she finds out her family is among the missing.

As Reid and Sam start their search for the missing drifters, help comes from the most unexpected of places. After a significant breakthrough, Reid is taken, and Sam finds herself alone in a world she knows nothing about. With the enemy closing in, she soon realizes she's the only person who can save them all.
This book was sent to Compass Book Ratings for review by Sky Pony Press
Windswept
by Gwen Cole
Overall Review:
Family isn't always the people we are born to. Sometimes they're the people we choose. This is a book of relationships and sometimes the lack of them. Reid reminds me of one of the Lost Boys from Peter Pan. He's independent and adventurous yet his life seems to be lacking something. Sam is a senior in high school and her friend Nella helps keep her grounded. Sam is a bit of a loner, too, and one day she notices a boy who smiles back at her. As Rick Blaine in Casablanca said, "I think this is the beginning of a beautiful friendship." This is Reid and Sam's story and they end up making a great team as they discover each other and also find out they have a lot more in common than they thought possible.
With a balanced recipe of danger and suspense, this book is engaging from the get go. Character development makes up at least 90% of the story because the author writes them so vividly and with great depth. A word of caution though, the descriptions of the world they live in could give the reader a desire to travel because the author writes in a way that is fun to visualize and easy to devour. The characters are uniquely flawed, and it makes them feel so much more real. With background characters that are very much a part of this story, the reader gets a chance to see the good and bad side of society and how sometimes it only takes one person to start change for the better. With both male and female characters and a variety of ages, this book could be a good read for the young and not so young alike. This is Gwen Cole's third book.
Review of a Digital Advance Reading Copy
Content Analysis:
Profanity/Language: 3 religious exclamations; 4 mild obscenities; 2 scatological words; 3 anatomical terms.
Violence/Gore: Illegal fight clubs, a fight but no gory details; a teen boy is held at knife point by 3 men and threatened, minor harm; a teen girl is threatened by 3 men but no harm; people are being abducted, concern that they are dead; a teen girl's home is broken into and she is abducted, a teen boy tries to help her and he is taken also, some fighting; a major fight between 2 teen boys, not bloody but 1 boy is knocked out, abducted, & chained up; several adults and teens are chained up and held captive; a teen boy mentions that his sister is being held captive to force him to do bad things; a men relates the story of his father's death by drowning; several people fight, some physical harm, some description, some blood; a teen boy returns to the home where his parents were murdered, no gory descriptions.
Sex/Nudity: A teen girl wants a teen boy to kiss her several times throughout the story; a teen girl and teen boy kiss 2 times, not descriptive; teen girl and boy are attracted to one another.
Mature Subject Matter:
Racial conflicts, murder of parents, theft, homeless young teen, school dropout, abductions, fight clubs, prejudice.
Alcohol / Drug Use:
None
Reviewed By Beth