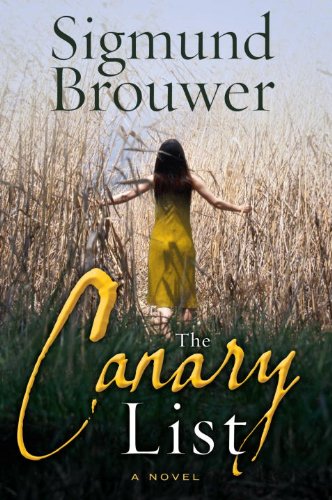 Publisher's Note:
Protected by the dark of night, Jaimie Piper runs. But is anywhere safe when Evil is hunting you? She's just a twelve year-old girl, bumped around between foster homes and relegated to school classes for challenged kids, those lagging in their test scores or with behavioral issues. But her real problem is that she can sense something the other kids can't—something dark. Something compelling her to run for her life. All Crockett Grey wants is to mark the anniversary of his daughter's death alone. But when his student Jaimie comes to him, terrified, her need for protection collides with his grief, and a tangled web of bizarre events sends them both spiraling toward destruction. Crockett's one hope of getting his life back is to uncover the mysterious secrets of Jaimie's past and her strange gift. It isn't long before his discoveries lead him to a darker conspiracy, secrets guarded by the highest seat of power in the world—the Vatican.
This book was sent to Compass Book Ratings for review by Waterbrook Press
The Canary List
by Sigmund Brouwer
Overall Review:
This book made me want to double lock my doors, arm the alarm system and put bars on the windows. Seriously scary stuff!! We are tossed into a web of lies, deceit, power, and secrecy that is centered within the highest powers of the Vatican. Crockett Grey, a regular teacher with his own stack of personal problems, becomes embroiled in something way over his head, all because a student comes to him for help and he cares enough to do something. We watch as the 'powers that be' first try to destroy him career-wise, then threaten his family, then his life; then comes the backpedaling as 'they' realize that maybe Crockett could be useful after all. It was especially astonishing to note the incredible amount of power, influence, and ability of just a few people with the 'right' connections. I thought I had it all figured out…and I did, until right at the end where there was this totally unexpected twist that left you doing a double take—What?!? Amazing how ambiguous the truth becomes when politics enter! And to what lengths people will go to protect something they believe in—or to protect themselves personally and financially! We are left to wonder—what was real? And we find ourselves out in the cold wondering about the truth once again. 'The Canary List' is a solid and seriously suspenseful psychological thriller, but watch out for the 'Hitchcock-esque' ending!
Content Analysis:
Interestingly enough, the only bad words were used to describe the horrific circumstances which the main character constantly finds himself, and it's always the same word (used maybe between 5-10 times). Other than that, there were no exclamations or slang usage of profanity at all!
The reason I put moderate on the sexual content is because of one of the topics of the book: Pedophiles. This is mentioned often, but not elaborated upon.
There is quite a bit of violence: one character kills his mother because a demon tells him to; a character is kidnapped and held prisoner with threats of death; a character is almost hanged; a character is beaten badly; children are abused; there is arson, assault, death threats, identity theft, kidnapping... Even with that long list, the violence is not explicit.

Mature Subject Matter:
The themes are many. There are the main themes of Evil and deception. Satanic worship is included. There is a character who can detect demons and she is always afraid. There is drunkenness and dealing with loss of family/children and abuse. On the whole, it's not trashy and explicit, all the harsh themes and content are handled very well, but it is most definitely dark. If you are looking for a thriller that gives you chills and makes you think (and want to bar your windows and add more deadbolts), considering the fact that there is a lack of profanity and sex scenes, this is fairly clean for the genre, and would probably be a good choice.
Alcohol / Drug Use:
***
Reviewed By Emily