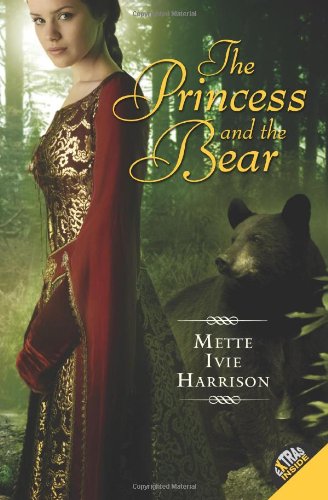 Publisher's Note:
The Princess and the Bear
by Mette Ivie Harrison
Overall Review:
The Princess and the Bear is the second book in a trilogy by Mette Ivie Harrision. Less of a sequel and more of a companion book, the reader would still benefit from reading the first book, The Princess and The Hound, as the back story is alluded to, but never re-capped in detail. The Princess and the Bear is told in third person, alternating among a hound, a bear, a princess, and a king. Its lyrical style is reminiscent of a bard's telling. A sweet story with messages of self-forgiveness and redemption in which the action plays a minor supporting part to a romance and magical philosophizing. Harrison constructs a fantasy world complete with its own magical theories. This book is perfect for the reader that likes a touch of romance with their fantasy.
Content Analysis:
Profanity/Language: 1 scatalogical word.
Violence/Gore: A story is told of a creature that kills animals and people; animals fight and hunt; a character is stabbed; report of an execution; a couple of characters are run through with a sword (no details); animals are found dead; report of the deaths of family members; a story is told of a man killing an animal; a character has violent thoughts; there is a fist-fight; a character is punched; a horse is dying and put out of its misery; recounting of an execution and a hand being cut-off; extended battle scene (4 pages) with medieval style fighting (swords, axes, etc.) and limited/brief description.
Sex/Nudity: A character remembers a woman's "ample breasts"; an unspecified rude gesture is made; women are sent to the army with vague implication; second hand report that two women "had been defiled", no further details; characters kiss; characters are married and it states that they went to the bedchamber and awoke in the morning.
Mature Subject Matter:
Death, loyalty, betrayal, prejudice.
Alcohol / Drug Use:
A character goes to an alehouse for a drink.
Reviewed By Cindy