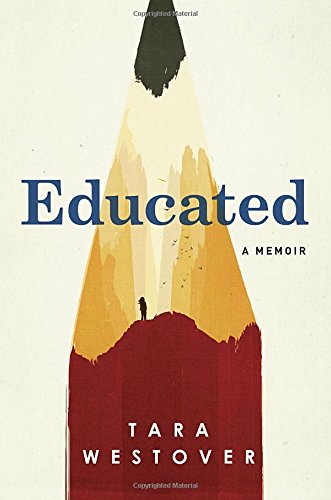 Publisher's Note:
An unforgettable memoir about a young girl who, kept out of school, leaves her survivalist family and goes on to earn a PhD from Cambridge University

One of . . . The New York Times Book Review's Must-Know Literary Events of 2018
BBC's Books Look Ahead 2018
Stylist's 20 Must-Read Books to Make Room For in 2018
Entertainment Weekly's 50 Most Anticipated Books of 2018
Bustle's 13 Authors You Need to Be Watching in 2018
LibraryReads's February Top 10
Daily Express's Must-Have New Reads
The Pool's Books We're Looking Forward to in 2018
Vogue's What to Read This Fall
Tara Westover was seventeen the first time she set foot in a classroom. Born to survivalists in the mountains of Idaho, she prepared for the end of the world by stockpiling home-canned peaches and sleeping with her "head-for-the-hills" bag. In the summer she stewed herbs for her mother, a midwife and healer, and in the winter she salvaged metal in her father's junkyard.

Her father distrusted the medical establishment, so Tara never saw a doctor or nurse. Gashes and concussions, even burns from explosions, were all treated at home with herbalism. The family was so isolated from mainstream society that there was no one to ensure the children received an education, and no one to intervene when an older brother became violent.

When another brother got himself into college and came back with news of the world beyond the mountain, Tara decided to try a new kind of life. She taught herself enough mathematics, grammar, and science to take the ACT and was admitted to Brigham Young University. There, she studied psychology, politics, philosophy, and history, learning for the first time about pivotal world events like the Holocaust and the Civil Rights Movement. Her quest for knowledge transformed her, taking her over oceans and across continents, to Harvard and to Cambridge University. Only then would she wonder if she'd traveled too far, if there was still a way home.

Educated is an account of the struggle for self-invention. It is a tale of fierce family loyalty, and of the grief that comes from severing one's closest ties. With the acute insight that distinguishes all great writers, Westover has crafted a universal coming-of-age story that gets to the heart of what an education is and what it offers: the perspective to see one's life through new eyes, and the will to change it.
This book was sent to Compass Book Ratings for review by Random House
Educated: A Memoir
by Tara Westover
Overall Review:
Educated: A Memoir is an unforgettable book. This eventful autobiography details the upbringing of Tara Westover, the youngest of seven kids brought up by Mormon fundamentalists in rural Idaho. Westover's unique world is both fascinating and horrifying. Her family doesn't trust modern medicine, public education, or the government. Tara doesn't know about major events in history, let alone her date of birth.
Westover is a strong writer and anecdotes from her life are clear and straightforward. The book is well-paced and Westover's path to receiving a higher education is inspirational. Readers will appreciate Westover's insights into her life but experiences with her family are often violent and difficult to read. Educated: A Memoir is extraordinary for its ability to create a multitude of emotions. This memorable nonfiction is perfect for those who enjoyed The Glass Castle.
Review of an Advance Reading Copy
Content Analysis:
Profanity/Language: 18 mild obscenities, 23 derogatory names, 5 scatological words and 1 anatomical term.
Violence/Gore: Several verbal threats; several secondhand reports of violence including stabbing of a dog, motorcycle accident, an Apache legend, domestic abuse and FBI raid; a brief scene involving a non-life-threatening injury; frequent incidents of violence involving domestic abuse and sibling abuse, car crashes, and fist fights; a scene including blood and gore in describing burn injuries.
Sex/Nudity: A few sexual references.
Mature Subject Matter:
Mental illness, domestic abuse, sibling abuse, religious fanaticism, male chauvinism, traumatic brain injury, cancer, racism, mistrust of government, mention of alcoholism, polygamy, childbirth.
Alcohol / Drug Use:
Mention of alcoholism.
Reviewed By Rachel