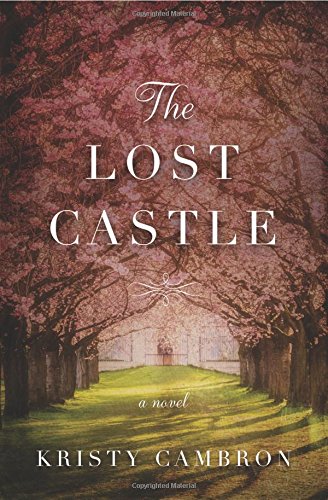 Publisher's Note:
Broken-down walls and crumbling stones seemed to possess a secret language all their own.
What stories would they tell, if she finally listened?
Ellie Carver arrives at her grandmother's bedside expecting to find her silently slipping away. Instead, the beloved woman begins speaking. Of a secret past and castle ruins forgotten by time. Of a hidden chapel that served as a rendezvous for the French Resistance in World War II. Of lost love and deep regret . . .
Each piece that unlocks the story seems to unlock part of Ellie too—where she came from and who she is becoming. But her grandmother is quickly disappearing into the shadows of Alzheimer's and Ellie must act fast if she wants to uncover the truth of her family's history. Drawn by the mystery surrounding The Sleeping Beauty—a castle so named for Charles Perrault's beloved fairy tale—Ellie embarks on a journey to France's Loire Valley in hopes that she can unearth its secrets before time silences them forever.
Bridging the past to the present in three time periods—the French Revolution, World War II, and present day—The Lost Castle is a story of loves won and lost, of battles waged in the hearts of men, and of an enchanted castle that stood witness to it all, inspiring a legacy of faith through the generations.
This book was sent to Compass Book Ratings for review by Thomas Nelson
The Lost Castle
by Kristy Cambron
Overall Review:
The Lost Castle by Kristy Cambron has an intriguing premise. Certainly, romantics and historical fiction readers will be attracted to this novel. The ending of the book makes up for any perceived shortcomings in the rest of the story.
The stories contained within these pages are intriguing, but somewhat difficult to follow, because of the constant jumping back and forth between time frames. Even the time frames have their own flashbacks. The author's stories were decent and in retrospect, it would have been better to just read each time frame's story as a separate novella and then combine them just before the final chapters.
Stylistically, the words create an almost surreal atmosphere surrounding the mysteries of an ancient castle now in ruins. The emotions and poignancy are endearing and create longing within the reader. The characters presented are equally enjoyable in their own ways. Any grievances about the way the author organized the story are forgiven by the powerful and sweet ending. It was not exactly what was expected, but satisfying all the same.
Review of a digital Advance Reading Copy
Content Analysis:
Profanity/Language: 1 religious exclamation.
Violence/Gore: Report that two people were killed; a building containing people is deliberately set on fire and windows smashed with rocks, some fatalities implied; report that casualties of war are being left to rot; a character suggests he would be willing to put a bullet into someone's head; lots of weapons firing and explosions; reports of injuries related to war, some blood and fatalities included.
Sex/Nudity: Non-married characters kiss and embrace.
Mature Subject Matter:
War, death of family, revolution against government.
Alcohol / Drug Use:
Person speculates that soldiers are drinking alcohol.
Reviewed By Susan