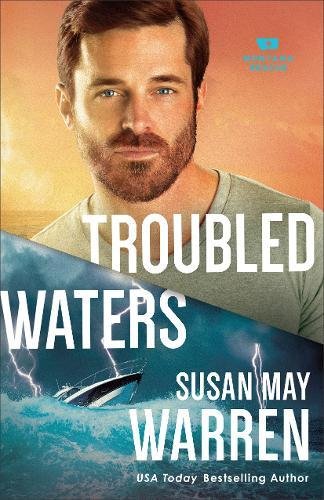 Publisher's Note:
Billionaire Ian Shaw can have everything he wants--except a happy ending. Or at least that's what it feels like with his fortune recently liquidated, his niece, Esme, still missing, and the woman he loves refusing to speak to him. In fact, he doubts she would date him even if they were stranded on a deserted island.

Despite her love for Ian, Sierra Rose knows he has no room in his life for her as long as the mystery of his missing niece goes unsolved. The only problem is, Sierra has solved it, but a promise to Esme to keep her whereabouts secret has made it impossible to be around Ian.

When the PEAK chopper is damaged and Sierra lacks the funds to repair it, Ian offers a fundraising junket for large donors on his yacht in the Caribbean. But the three-day excursion turns into a nightmare when a rogue wave cripples the yacht and sends the passengers overboard. Shaken up and soaked to the bone, Ian finally has a chance to test his theory when he and Sierra do indeed find themselves washed up on a strange, empty shore.

It will take guts and gumption for the PEAK team to rescue the duo. But it will take a miracle to rescue Ian and Sierra's relationship.
This book was sent to Compass Book Ratings for review by Revell
Troubled Waters
by Susan May Warren
Overall Review:
Troubled Waters, book four in the Montana Rescue series is quite enjoyable to read. If you are just looking at the series, it would be wise to begin with the first book. Susan May Warren mixes things up a bit and some of the adventure and rescue takes place far from Montana. This is the story many have been waiting for and if you enjoy Warren's work you will not be disappointed. This story brings the relationship between Ian and Sierra to a satisfying conclusion, but never fear, there is a teaser for the next book in the series.
Warren has a way of making characters seem real and interesting. Their emotions are often transparent and as a result, readers can really connect with them. As it makes for good drama, many of the characters in this story are troubled and broken. Adding to intrigue for the next book is just how things happen with this series and because of the way Warren crafts the characters readers are waiting to see what might happen next.
Join the characters of the Montana Rescue team as they attempt to conquer broken hearts, storms at sea, and everything in between. Get cozy and enjoy the journey!
Review of Advanced Reading Copy
Content Analysis:
Profanity/Language: None
Violence/Gore: Report that a character watched another person murdered; characters are at sea and suffer some injuries that mention blood.
Sex/Nudity: Non-married characters kiss, embrace and hold hands.
Mature Subject Matter:
Murder, death of immediate family members, fraud.
Alcohol / Drug Use:
Adults consume wine.
Reviewed By Susan