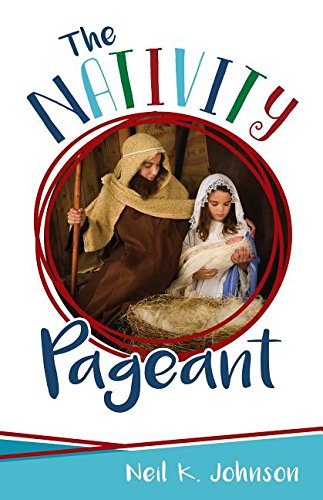 Publisher's Note:
Would you rather read the nativity story or be a part of it? Using simple stage directions, easy-to-find props, and a script that's straight from the scriptures, this book helps you act out the familiar story of the first Christmas for your friends and family. Start a new tradition this season with a simple pageant you'll look forward to performing year after year.
This book was sent to Compass Book Ratings for review by Cedar Fort, Inc
The Nativity Pageant
by Neil K. Johnson
Overall Review:
At the heart of Christmas is the birth of Jesus. Centered around the birth of the Savior, this is the Biblical account of God come to Earth. A simple performance by a family or a small group reenacting this story could really bring it to life in the home or even in a church setting. The author and playwright, Neil K. Johnson, has laid out a family friendly, reverent, mini-performance for those who wish to enter into this story with very little preparation. True to Scripture, the majority of the wording is found in the books of Matthew and Luke in the Bible. The scripture quoted is in the Old King James version which could be a little challenging for young readers but with a little practice would be quite achievable. This simple script includes actors, props, and reading lines for as few as 6 to as many as 25 people. Most of the props are modest and flexible, and with some creativity, they can be found around the home. Written so that it can be performed in about 15 minutes, there are also hymn suggestions for the end of each scene. The complete hymns are even included at the end of this 26-page pamphlet. May this story come to life as you read and perform it.
Content Analysis:
Profanity/Language: None
Violence/Gore: Joseph fled to Egypt after being warned that Herod would seek to destroy Baby Jesus; the death of Herod, no details.
Sex/Nudity: None
Mature Subject Matter:
Political ambition (Herod), pregnancy and childbirth, religion.
Alcohol / Drug Use:
None
Reviewed By Beth