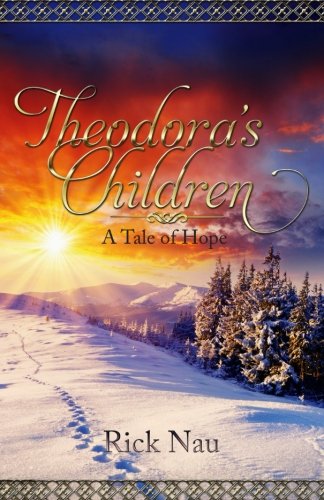 Publisher's Note:
Gretchen is her name. She's the heroine of the story. Some people call her Gretch the Wretch. Not a very nice thing to say about someone, especially if they suffer from a loneliness so intense it could blow the roof off the sky. Certainly she's not the only person in the world who's felt this way. You might have felt this way yourself. Or you might feel this way at this very moment, just as Gretchen felt at the beginning of her story. This isn't to say she's not a wonderful person. If you get to know her, you'll find out how wonderful she is. If you don't, you'll never know.
This book was sent to Compass Book Ratings for review by the Author
Theodora's Children
by Rick Nau
Overall Review:
Gretchen has everything in the world she could ever want except the one thing her parents can't give her--a sibling. But when circumstances align to grant her greatest desire she must decide if she is willing to risk everything to keep them.
Theodora's Children by Rick Nau is a short and simple tale of hope, faith, and perseverance. Told using a story within a story format, Nau presents the reader a lovely allegory with strong Christian themes. While the author occasionally belabors the descriptions, for the most part he provides a vivid picture of the settings of both Gretchen's world and the world of our storyteller, Jesse, and his grandchildren. Combined with a heroine somewhat reminiscent of Anne of Green Gables the reader gets a truly enjoyable read. Theodora's Children would make a wonderful addition to any Christmas Library.
Content Analysis:
Profanity/Language: None
Violence/Gore: Reference to a pony that likes to nip; reference to sibling's fighting; girl goes into a catatonic state, some fear dead; reference to girl possibly starving to death; girl burned; girl rescued from fire; a few references to girl possibly freezing to death; discussion about children being abandoned, vague references to possible deaths; facetious reference to dying from exhaustion; reference to an old woman dying; avalanche buries pursuers; vague threat; reference to boy being spanked; references to child neglect.
Sex/Nudity: None
Mature Subject Matter:
God/Christianity, family, child abuse/neglect/abandonment.
Alcohol / Drug Use:
None
Reviewed By Amberle