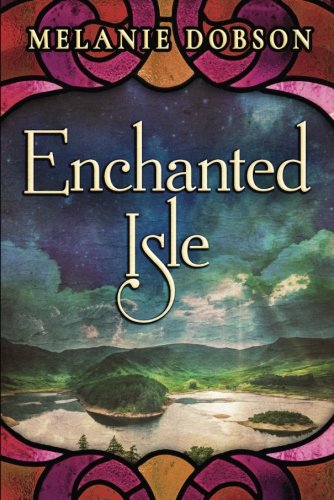 Publisher's Note:
In the spring of 1958, Jenny Winter embarks on a two-month adventure to one of the most enchanting places on earth, a quaint village in England's magical Lake District. With a new camera and an eye for capturing the beauty others miss, she can't wait to explore the heathery fells and mystical waters. Adrian Kemp, a handsome and enigmatic local, makes the sightseeing even more beguiling—and he's about to invite Jenny into one of the area's most enduring legends.
When Adrian shows Jenny his late father's abandoned dream, a deserted island amusement park, she glimpses a kindred spirit in this reckless, haunted young man. Yet as she opens her heart to Adrian, the two stumble into a labyrinth of mystery leading back a generation to an unforgettable romance and an unsolved murder that still casts a shadow over the lakes. As long-held secrets come to light, it's left to Jenny and Adrian to put the past to rest and restore a lost dream.
This book was sent to Compass Book Ratings for review by the Author
Enchanted Isle
by Melanie Dobson
Overall Review:
Enchanted Isle takes place in the 1950s in the lake district of England. Melanie Dobson is the author and personally invited me to review this book. I have read another of her novels and thoroughly enjoyed it. This novel is no exception, but it has a different tone and feel. Dobson is kind enough to include the facts upon which the story was formed and to let readers know which things she created in her own imagination.
The main characters are bogged down by events that occurred in the past and the characters are unable to move past them to achieve what they really want in life. Watching them change and grow and be able to stop defining themselves based on what others say is an interesting journey. It also draws the reader in emotionally. Readers will want to reach into the book and give characters hugs or smacks upside the head and sometimes both.
Melanie Dobson crafts a tale that allows readers to fall in love with her vision of England. It seems like such a picturesque setting, but there are things hidden underneath the beauty. The concept of the defunct amusement park holding secrets is unusual and interesting. Readers will find romance, mystery, and deception while accompanying the characters on a journey of maturation and understanding.
Review of a Digital Edition
Content Analysis:
Profanity/Language: None
Violence/Gore: Report of a man finding a bloody knife near a dead body, this is referenced many times; a dead body is recovered from a lake; a man ties a person up and threatens the person with a gun, shots are fired; a man falls to his death, but was not pushed.
Sex/Nudity: Non-married characters kiss, embrace, and hold hands.
Mature Subject Matter:
Death of parents, war, murder.
Alcohol / Drug Use:
A character recalls being drunk and desiring gin; report that a person used cocaine and it ultimately led to his death.
Reviewed By Susan