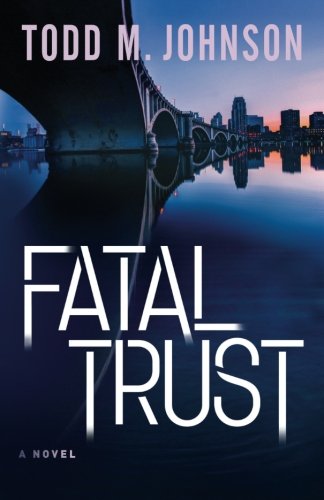 Publisher's Note:
A Simple Job. An Unbelievable Payout. But in Risking It All On Blind Trust, He May Just Lose Everything . . .

Ian Wells is a young, ambitious Minneapolis attorney struggling to build up a law practice while caring for a mother with Alzheimer's. As the stress and bills mount, Ian is nearing the breaking point when everything changes with a single new case. All Ian must do, the client demands, is judge whether three men qualify for nine million dollars of trust funds soon to be paid out by determining whether they've been involved in any criminal activity for the past twenty years. Ian's fee for a week's work: the unfathomable sum of two hundred thousand dollars.

The job seems too good to be true, and Ian wants to turn the offer down, but his needs weigh more heavily. He warily accepts the job--but is quickly dragged deep into a mystery linking the trust money to an illegal enterprise dating back to Prohibition and the greatest unsolved crime in Minnesota history. Ian soon finds himself the target of a swiftly tightening criminal investigation--realizing too late that this so-called simple job has spun out of control and now threatens his career, his future, and his life.
This book was sent to Compass Book Ratings for review by Bethany House Publishers
Fatal Trust
by Todd M. Johnson
Overall Review:
Fatal Trust is a standalone legal thriller by Todd M. Johnson. The story takes place in modern day Minnesota. The author does not spend a great deal of time waxing poetic over the location, but it is not important to the plot. The plot focuses on characters and circumstances.
Initial impressions of Ian Wells, the male protagonist, are unimpressive. He seems to be a person who is ambitionless and not especially observant. The story leads the reader on a path of discovering Ian's true motives and personality while developing the plot of a strange request involving a trust fund. Ian's relationship with a friend from college is also explored.
Somehow the author manages to weave in some legal issues without bogging the story down in legalese. Todd Johnson also develops an intriguing and yet mysterious and ultimately dangerous plot. Mysteries, art thefts, romance, and danger keep this story moving.
Content Analysis:
Profanity/Language: None
Violence/Gore: Report of a man being tied up, hearing gunshots and blood being splattered, dead body mentioned; a bar fight erupts and shoving ensues; a person is shot with a gun, but not killed, blood mentioned; report of a child being threatened that his Mom's throat will be slit if he divulges information.
Sex/Nudity: Non-married characters kiss and embrace; it is mentioned that a person had a child from a mistress.
Mature Subject Matter:
Death of parent, murder, theft.
Alcohol / Drug Use:
Adults consume alcoholic beverages; report that a teen is selling prescription drugs that others use to get high.
Reviewed By Susan