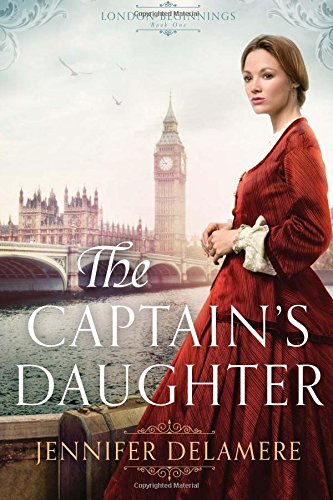 Publisher's Note:
Warm-Hearted Victorian Romance Brings 1880s London to Life

When a series of circumstances beyond her control leave Rosalyn Bernay alone and penniless in London, she chances upon a job backstage at a theater that is presenting the most popular show in London. A talented musician and singer, she feels immediately at home and soon becomes enthralled with the idea of pursuing a career on the stage.

A hand injury during a skirmish in India has forced Nate Moran out of the army until he recovers. Filling his time at a stable of horses for hire in London, he has also spent the past two months working nights as a stagehand, filling in for his injured brother. Although he's glad he can help his family through a tough time, he is counting the days until he can rejoin his regiment. London holds bitter memories for him that he is anxious to escape. But then he meets the beautiful woman who has found a new lease on life in the very place Nate can't wait to leave behind.
This book was sent to Compass Book Ratings for review by Bethany House Publishers
The Captain's Daughter
by Jennifer Delamere
Overall Review:
The Captain's Daughter by Jennifer Delamere is the first novel in the London Beginnings series. The late 1800s is an interesting time period to explore. Many of the characters are based on real individuals who were involved in theater at the time.
The main female protagonist is Miss Rosalyn Bernay. She is an incredibly naive and inexperienced person when it comes to crafty exploits of ill-meaning individuals. This sets the scene for many of the conflicts of the book. However, there are some inconsistencies in her character as a result of this. The author tries to show Rosalyn as a person of strong moral character, but as soon as a character begins to show her attention, she allows way too much familiarity, especially for the time. Something about that did not sit right with this reader.
The main male protagonist Nate Moran has his own set of struggles, but his character seems more consistent. His likeable personality draws Rosalyn to him and gives readers an opportunity to experience some romance. Overall, this is an enjoyable work of historical fiction.
Content Analysis:
Profanity/Language: None
Violence/Gore: A few scenes in which a woman is grabbed by the arm by a male character; a character recalls a war time experience in which an outpost is attacked, but no real details.
Sex/Nudity: Character unintentionally in a brothel; word whore is mentioned; a man says he knows a woman really well, implying physical involvement; report of a married man carrying on with the maids; report of a man trying to sexually assault a woman, not successfully; an unmarried woman is reported to be impregnated by a man; it is implied that a married man seduced a non-married woman; non-married characters embrace and kiss.
Mature Subject Matter:
Prostitution, adultery, death of parents.
Alcohol / Drug Use:
Man's breath smells of alcohol; several scenes in which characters consume wine and other alcohol; one adult character is portrayed as being drunk on several occasions.
Reviewed By Susan