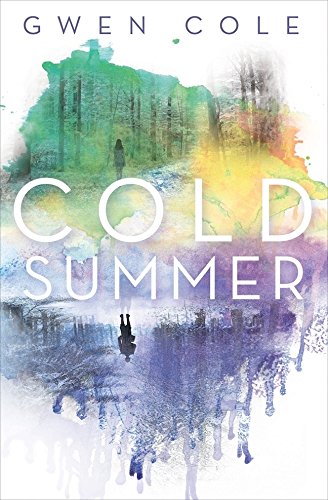 Publisher's Note:
Today, he's a high school dropout with no future.

Tomorrow, he's a soldier in World War II.

Kale Jackson has spent years trying to control his time-traveling ability but hasn't had much luck. One day he lives in 1945, fighting in the war as a sharpshooter and helplessly watching soldiers—friends—die. Then the next day, he's back in the present, where WWII has bled into his modern life in the form of PTSD, straining his relationship with his father and the few friends he has left. Every day it becomes harder to hide his battle wounds, both physical and mental, from the past.

When the ex-girl-next-door, Harper, moves back to town, thoughts of what could be if only he had a normal life begin to haunt him. Harper reminds him of the person he was before the PTSD, which helps anchor him to the present. With practice, maybe Kale could remain in the present permanently and never step foot on a battlefield again. Maybe he can have the normal life he craves.

But then Harper finds Kale's name in a historical article—and he's listed as a casualty of the war. Is Kale's death inevitable? Does this mean that, one of these days, when Kale travels to the past, he may not come back?

Kale knows now that he must learn to control his time-traveling ability to save himself and his chance at a life with Harper. Otherwise, he'll be killed in a time where he doesn't belong by a bullet that was never meant for him.
This book was sent to Compass Book Ratings for review by Sky Pony Press
Cold Summer
by Gwen Cole
Overall Review:
Time travel books are always a bit hard for me. But Gwen Cole does it right in her new work Cold Summer. A modern day setting and narrative give way to a story that screams courage, love, and healing.
Kale and Harper, the main characters, are two teenagers who are so believable they nearly jump off the page. Both are dealing with tough family situations that they long to make better. As they rekindle their friendship and it turns into more, they deal with complex family dynamics that are written in a believable and not overly done way. While some relationships are mended, others are healed in ways of moving forward and starting over.
The narrative of this book is written from two points of perspective. Every other chapter is told from Harper's point of view, with the remaining chapters told from Kale's. There are a few chapters where I had to double back and remind myself of whose perspective was being used, as the dialogue was a bit confusing. Overall, the point-counter-point worked well though. The only enhancement would have been hearing the point of view of others involved in the narrative.
Kale's narrative deals with events happening during World War II. Events and actions during this time are well-handled throughout the book. There is enough detail to make the story believable, but not enough that the book is overtly and graphically violent. The balance is good in that this book's focus is not the events themselves, but the relationships of the characters who are involved in those events.
Overall a good book for those interested in the sci-fi/time travel genre that is easy to read, has great characters and a good plot line.
Content Analysis:
Profanity/Language: 24 mild obscenities; 18 scatological words; 6 anatomical terms; 1 offensive hand gesture; 5 F-word derivatives.
Violence/Gore: Depiction of blood over snow after mortar attack; soldiers are killed via gunshots and mortars with one graphic scene of injuries and one extended (2 page scene) of a gun battle with bloody wounds; sniper shoots solider twice; report of broken arm; depiction of bloody gunshot graze wound; teenage boy hits head on wall resulting in injury as he and father collide in hall; threat of punch to the face; blood covers hands on multiple occasions; 2 page graphic fist fight resulting in a gun being drawn and pointed at teenager's head; bloody gash to hand; various household items smashed and destroyed in 2 page scene.
Sex/Nudity: Kissing (10 instances); teenage boy and girl lay in bed together while clothed.
Mature Subject Matter:
Death of family member and friend, war, divorce, gambling, addictions, abandonment.
Alcohol / Drug Use:
Adult drinks beer at home and in bar; teenager smokes cigarettes; adults smoke cigarettes.
Reviewed By Beckie