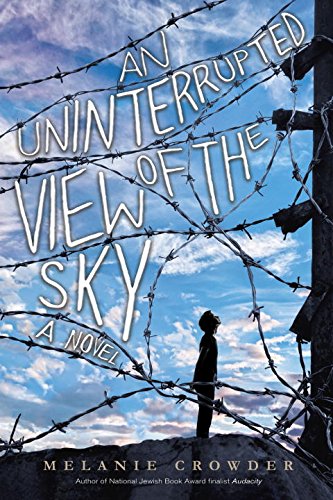 Publisher's Note:
Modern history unearthed as a boy becomes an innocent victim of corruption in the underbelly of Bolivia's crime world, where the power of family is both a prison and the only means of survival.

It's 1999 in Bolivia and Francisco's life consists of school, soccer, and trying to find space for himself in his family's cramped yet boisterous home. But when his father is arrested on false charges and sent to prison by a corrupt system that targets the uneducated, the poor, and the indigenous majority, all hope is lost. Francisco and his sister are left with no choice: They must move into the prison with their father. There, they find a world unlike anything they've ever known, where everything—a door, a mattress, protection from other inmates—has its price.

Prison life is dirty, dire, and dehumanizing. With their lives upended, Francisco faces an impossible decision: Break up the family and take his sister to their grandparents in the Andean highlands, fleeing the city and the future that was just within his grasp, or remain together in the increasingly dangerous prison. Pulled between two equally undesirable options, Francisco must confront everything he once believed about the world around him and his place within it.

In this heart-wrenching novel inspired by real events, Melanie Crowder sheds light on a little-known era of modern South American history—where injustice still darkens the minds and hearts of people alike—and proves that hope can be found, even in the most desperate places.

Perfect for fans of Ruta Sepetys, Matt de la Pena, and Jacqueline Woodson.
This book was sent to Compass Book Ratings for review by Philomel
An Uninterrupted View of the Sky
by Melanie Crowder
Overall Review:
As I start to write this review, I realize that there really aren't words to describe what a tour-de-force An Uninterrupted View of the Sky is. This novel, based on real-world situations, is a must read, and should be the book on the top of your reading stack.
This is the story of a family ripped apart. A mother who abandons her children and husband. A father caught in a legal system from which there is no escape by design. A son who thinks he knows his place in this world only to find himself adrift. And a daughter, who despite all odds continues to see hope in the darkest places.
I was astounded to learn how children live with their parent(s) inside prison in Bolivia. Even more alarming was the role that the United States has played in how such an environment exists and was brought to fruition. Francisco and Pilar's story shed light on a current issue that I think is seldom acknowledged and maybe even lesser known.
The novel itself is beautiful. Not only did Crowder create a compelling story with characters that are so believable they nearly jumped off the page, she is a poet as well. Throughout the book, the poetry of Francisco and his father is written in beautiful, sometimes haunting prose. It is a great accomplishment to weave a narrative and poetry so seamlessly that moving from one to the other goes unnoticed.
This book will bring to bear the gamut of emotions. You will laugh, you will be angry, you will cry, and you will smile as the characters discover themselves, define peace, and triumph in the face of great adversity. An Uninterrupted View is a must read!
Review of an Advance Reader Copy
Content Analysis:
Profanity/Language: 4 mild obscenities; 5 derogatory names; 12 scatological words; 1 anatomical term.
Violence/Gore: Numerous fist fights with injuries ranging from bruises, bloody knuckles and black eyes to broken ribs and internal bruising; boy punches bookcase; mother slaps boy's arm; knife held to prisoner's throat; boy kicks cupboard door until broken; reports of boys fighting; man is beaten for taking young girl; slip and fall on stairs resulting in shins bruised; boy accidentally knocks vat of boiling water on himself (no detail as to injuries, but injuries implied); report of prisoner being murdered.
Sex/Nudity: Boy and girl kiss; boy and girl sleep in same bed (no details); rape (or attempt of) is implied; boys reach up girl's skirt against her wishes.
Mature Subject Matter:
Racial and socioeconomic conflicts, separation, abandonment, unemployment, homelessness, rape, ethics, bribery, and illegal drugs.
Alcohol / Drug Use:
Teens drink liquor; references to cocaine and the selling of cocaine throughout book.
Reviewed By Beckie