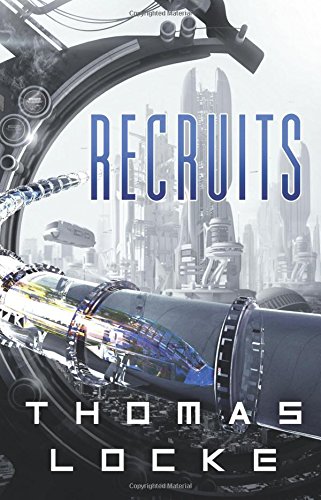 Publisher's Note:
For more than a decade, twins Sean and Dillon Kirrel have felt pulled toward another world--a place they have sketched out in detail and posted on the walls of their bedroom. They are certain it is out there. Soon after their seventeenth birthday, they are approached by a clandestine scout. To him, Earth is just a distant and unmonitored outpost of human civilization. But he explains that Sean and Dillon share a unique gift--the ability to transfer instantly from place to place. Transitors who are also twins are especially rare, and so they are offered an opportunity to prove themselves as recruits to the human assembly. If they don't succeed within thirty days, their minds will be wiped. Either they make the grade as inter-planetary travelers--or this never happened.

From the infinite imagination of Thomas Locke comes this otherworldly new series that will challenge young readers' understanding of time, space, and human limitations.
This book was sent to Compass Book Ratings for review by Revell
Recruits
by Thomas Locke
Overall Review:
Recruits is the first book in the new Recruits series. Thomas Locke brings all kinds of intriguing ideas with this story. Although he probably cannot take credit for it directly, the cover of the book already starts the wheels turning in the mind--wondering where the plot will take the reader. What worlds will be discovered or is it just a futuristic earth story? If you are looking for answers to these questions, get a copy of this novel.
This reviewer does not often review young adult fiction, but is certainly glad the publisher sent her a copy. There are many things to enjoy about this book. Readers will find themselves swept up in the realm of what-ifs. The author uses his fantastical worlds to create awareness about truths found in our own lives. There is something here for everyone. Science fiction readers will be drawn to the fantasy ideas and those seeking to form emotional connections with the characters will be equally satisfied.
The novel follows twin brothers Sean and Dillon. Their back history is truly heartbreaking. Their deep yearning for emotional attachments is painful and sad, but the author thankfully provides relief for them. Some of the characters in Recruits are well-developed and others seem somewhat superficial, but that is also how we know people.
One thing that could have been explained a bit better occurs near the end of the book. Don't worry, no spoilers here. One of the twins performs an action in which the author explains what the action was in detail, but does not really provide enough detail about why that action worked or why it changed things. Not a deal-breaker though, because the next book is already in the works and a copy will find its way onto my reading list.
Content Analysis:
Profanity/Language: None
Violence/Gore: Many fantasy violence scenes in which powers are used to blast people or objects, some fatal and some not; a girl is being harmed by another person and a boy defends her with his fists; an accident occurs in which a stick punctures a torso and there is a lot of blood; a house explodes from an attack; multi-page scene in which people are attacked with fantasy powers and structures explode.
Sex/Nudity: Non-married late teen characters kiss.
Mature Subject Matter:
Death of a spouse, divorce, death.
Alcohol / Drug Use:
None
Reviewed By Susan