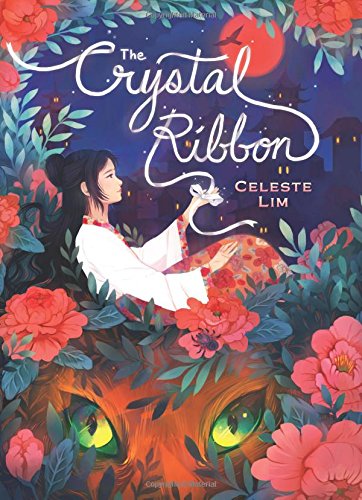 Publisher's Note:
In the village of Huanan, in medieval China, the deity that rules is the Great Huli Jing. Though twelve-year-old Li Jing's name is a different character entirely from the Huli Jing, the sound is close enough to provide constant teasing-but maybe is also a source of greater destiny and power. Jing's life isn't easy. Her father is a poor tea farmer, and her family has come to the conclusion that in order for everyone to survive, Jing must be sacrificed for the common good. She is sold as a bride to the Koh family, where she will be the wife and nursemaid to their three-year-old son, Ju'nan. It's not fair, and Jing feels this bitterly, especially when she is treated poorly by the Koh's, and sold yet again into a worse situation that leads Jing to believe her only option is to run away, and find home again. With the help of a spider who weaves Jing a means to escape, and a nightingale who helps her find her way, Jing embarks on a quest back to Huanan--and to herself.
This book was sent to Compass Book Ratings for review by Scholastic Press (A Scholastic Imprint)
The Crystal Ribbon
by Celeste Lim
Overall Review:
Inspired by her great-grandmother and her heritage, author Celeste Lim weaves fantasy and Chinese folklore in her debut novel, The Crystal Ribbon.
Set in medieval China, protagonist 11-year-old Jing narrates the story. Although her family may not have much in material possessions, that doesn't bother Jing. She loves her family and the life they live in the small town of Hunun. It's on her 11th birthday that Jing learns she is to be married to a 3-year old in a far away city. Though child marriages were not uncommon at that time, Jing thinks leaving her home and family is the worst thing that could ever happen to her.
It is not until she arrives at her new home, does Jing realize what a terrible predicament she is in. The author crafts a sad tale as Jing struggles in her unstable surroundings. Readers will sympathize and root for Jing as she braves her tormentors, while cultivating kindness and having compassion. Just when Jing thinks she has seen the worst in human nature, she encounters another cruel abuse. But hope is not lost, as Jing finds protection in some unlikely creatures. As they help each other, benevolence breeds, and perseverance is fostered, rendering a beautiful tale that makes you believe in magic.
I leave it to the discretion of the reader to decide whether this is a YA or Middle Grade fiction. Because of the slower pace, and smooth writing it does parallel juvenile literature, but because of some sensitive subject matter (please see content review below), it may not be suitable for all children.
Merging history, culture, and fantasy elements, this novel exhibits the journey to finding where one truly belongs.
If you enjoy crafted tales of Chinese folklore, you may be interested in, Where The Mountain Meets the Moon, by Grace Lin.
Content Analysis:
Profanity/Language: 2 religious exclamations. Note: the word hell is used a few times in reference to a place and not a profanity.
Violence/Gore: Report of individual dying in a war; legend of bandit raid extended scene (about ½ page); humorous thought of violence (about 6x); implication of violence (about 4x); mention of violent end that comes to those found out to have committed adultery; extended scene (about ½ page) child is hit by an adult, injury mentioned; child is slapped; extended scene (about 1 page) adult uses torture instrument on child, mention of injury; extended scene (about ½ page) character has a violent thought against another character; character smashes objects in anger; character sees parent hit their child; child character considers injuring themselves; extended scene (about 1 page) child is slapped and treated roughly by adult guardian; female child threatened; child has a threatening violent thought towards male she believes will try sexual advances; character receives scratches from confronting animals; extended scene (about 1 page) report of parents who killed their children to use as a human sacrifice; extended scene (about 2 pages) characters fight off fantasy creature, mention of injury; adult grabs child roughly; family member slaps child, twists their ear, and shoves them; implication of violence;
Sex/Nudity: Children are married (ages 11 and 3); mention of violent end that comes to those found to have committed adultery; mention of flirting and having a crush; female teen receives a marriage proposal to a man who already has wives, she refuses to be his concubine; female child (about 12-years in age) overhears adults conspiring to sell her to a brothel as a courtesan; female child is examined by woman to be sold to a brothel; female child sold to a brothel; a few mentions of living in a brothel, and implications of the sexual activities that transpire between the adults; mention of seduction; man slap women's behind's in sexual manner; character states that courtesans are different than street prostitutes, meaning they have a higher social status; female child has a threatening violent thought towards male she believes will try sexual advances; courtesan flirts with customer.
Mature Subject Matter:
Child abuse, selling children, prostitution.
Alcohol / Drug Use:
Reference to alcohol; character is said to own a liquor store; child serves liquor to adults; a few mentions of adults being drunk.
Reviewed By MaryLou