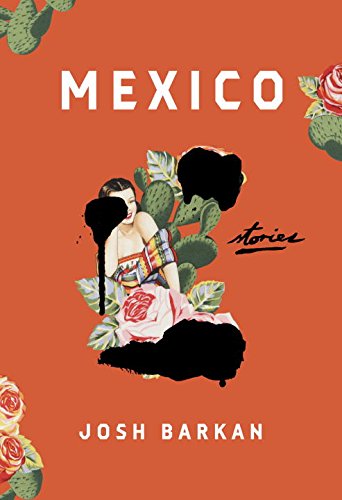 Publisher's Note:
The unforgettable characters in Josh Barkan's astonishing and beautiful story collection—chef, architect, nurse, high school teacher, painter, beauty queen, classical bass player, plastic surgeon, businessman, mime—are simply trying to lead their lives and steer clear of violence. Yet, inevitably, crime has a way of intruding on their lives all the same. A surgeon finds himself forced into performing a risky procedure on a narco killer. A teacher struggles to protect lovestruck students whose forbidden romance has put them in mortal peril. A painter's freewheeling ways land him in the back of a kidnapper's car. Again and again, the walls between "ordinary life" and cartel violence are shown to be paper thin, and when they collapse the consequences are life-changing.

These are stories about transformation and danger, passion and heartbreak, terror and triumph. They are funny, deeply moving, and stunningly well-crafted, and they tap into the most universal and enduring human experiences: love even in the face of danger and loss, the struggle to grow and keep faith amidst hardship and conflict, and the pursuit of authenticity and courage over apathy and oppression. With unflinching honesty and exquisite tenderness, Josh Barkan masterfully introduces us to characters that are full of life, marking the arrival of a new and essential voice in American fiction.
This book was sent to Compass Book Ratings for review by Random House
Mexico: Stories
by Josh Barkan
Overall Review:
Story collections intrigue me. The subject of the stories can be similar, or quite different, although in most story collections there is a continued theme throughout the book. After reading the first few stories in Mexico: Stories I began to wonder several things, but one in particular: what inspired the author to write these stories, all of them about Mexico? Taking a look at the back of the book jacket gave me a likely answer. (The author lived there, and his wife is from there.) It is obvious that Josh Barkan knows and loves the subject of Mexico and its inhabitants well.
I was surprised at how quickly I was drawn into this book. The first story is called "The Chef and El Chapo". If that doesn't raise your curiosity, then I don't know what will! Over and over, I found myself tip-toeing into a new story and being pleasantly surprised at how magical and interesting the words were. Even though I am not very familiar with Mexico, I thought Josh Barkan did a magnificent job of using characters and words to illustrate what life in different areas and cultures can be like.
All in all, I personally liked this book, but I would most likely never pick it up again. I am glad that I tried it, and that I wasn't disappointed. This is definitely a book to borrow, or buy and pass along to a friend!
Review of an Advance Reader's Copy
Content Analysis:
Profanity/Language: 1 mild obscenity; 11 derogatory names; 5 scatological words; 5 anatomical terms; 18 F-Word derivatives.
Violence/Gore: Death threats are made to innocent people; men are mentioned to enter a building carrying guns; a man is reported to have killed people and disposed of their bodies; a man cuts his own finger intentionally and some blood is described briefly; a man cuts a little girl's finger and blood is drawn in a brief scene; two minors are reported to have been killed for disobeying; a woman is mentioned to be abused and hit by a man; a dog is reported to have been shot and killed; a character's fingers are cut off as a threat; a man is "kidnapped" and is hit by his captors and bleeding in a scene.
Sex/Nudity: Porn is referred to; minors are reported to be sexually active; minors kiss is a couple of instances; minors are described to have occupied a hotel room and that they are nude inside the room, sexual innuendo is implied; rape is mentioned; a woman suspects her partner is cheating on her; a description is given of men in a club, with women dancing and the men touching them sexually; women are reported to be giving lap dances to men in a club; oral sex is mentioned and implied to occur; a man is reported to be sleeping with multiple women.
Mature Subject Matter:
Cancer, divorce, loss of a loved one, gun violence, death, murder, war, social conflicts, gender identity.
Alcohol / Drug Use:
Minors smoke pot; adults drink wine in several instances; drug dealing/dealers are mentioned; dealing drugs (coke, meth, heroin, pot) is mentioned to occur; cocaine is used in a social setting; adults smoke cigars.
Reviewed By Lydia