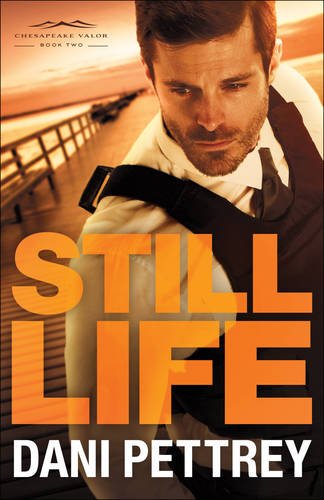 Publisher's Note:
Romantic Suspense's Rising Star Continues to Win Fans

Blacklisted in the photography business over a controversial shot, Avery Tate answered an ad for a crime scene photographer. She expected to be laughed at, but crime scene analyst Parker Mitchell hired her outright--and changed her life. But six months ago, when her feelings for Parker became too strong, she left his employ to sort out her heart.

Now, for the first time, Avery is facing the world that rejected her to attend the gallery opening of a photography exhibit and support her best friend, who modeled for the show. But the only image of her friend is a chilling photo of her posing as if dead--and the photographer insists he didn't take the shot. Worse, her friend can't be found. She immediately calls Parker for help. As Avery, Parker, and his friends in law enforcement dig into the mystery, they find themselves face-to-face with a relentless and deadly threat.
This book was sent to Compass Book Ratings for review by Bethany House Publishers
Still Life
by Dani Pettrey
Overall Review:
Author Dani Pettrey continues the Chesapeake Valor series with Still Life. Readers really ought to read Cold Shot, the first book of the series, before delving into this story. There is a lot of back history and relationship issues that need to be understood.
The story really has a lot to it. Many emotional challenges confront the characters and they have to handle these while addressing the issues at hand. It is nice that Pettrey has several cases going on simultaneously and yet it feels easy enough to follow. A lot of things are resolved from the previous novel, but many other questions are created.
Anxious people might not appreciate having to wait for the next book to find out what happens to the lead characters, but the specific challenges of this book are resolved. The way Pettrey creates unpleasant but factual realities adds to the realism of her characters. Not everyone has a happy ending, but some do find relief from some of their struggles.
Review of a Digital Advance Reader's Copy
Content Analysis:
Profanity/Language: None
Violence/Gore: Many references to a person having been murdered; a person is hit on the head; implied that a character was dumping a body; macabre photographs of women posed as dead individuals; two bodies are found and they have been shot; photograph of a strangled person; video of a person posing a dead body; character wants to kill another; a person has a bloody lip after a scuffle; report of a body found with strangle marks on it, person shot and killed.
Sex/Nudity: Report that a person was a live-in boyfriend; report of a lady friend belonging to a married man; non-married characters embrace and kiss; report that a character slept around a lot; a character states he did not have sex with someone; a person mentions virginity.
Mature Subject Matter:
Murder, mentally disturbed people, death of friends, terrorism.
Alcohol / Drug Use:
A person who is drinking is inebriated; a beer can is found.
Reviewed By Susan