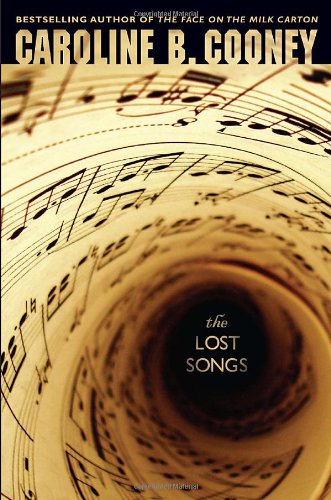 Publisher's Note:
The day Lutie Painter takes the city bus north instead of the school bus west, cutting class for the first time ever, her aunt and uncle have no idea what she is up to. They cannot prevent her from riding into danger.
That same morning, Lutie's pastor, Miss Veola, whispers as always, "This is the day that the Lord hath made. Let us rejoice and be glad in it."
A block from Miss Veola and up a hill in Chalk, Train Greene, thin and hungry, burns with anger. He has a decision to make, and he's running out of time.
A few miles away, among finer houses, Kelvin Hartley yawns and gets ready for another day at school, where he is a friend to all and makes an effort at nothing.
And Doria Bell, who recently moved to the South from Connecticut, walks to the bus stop, hoping the high school kids who live nearby will say hello.
All of these lives intertwine and—in surprising ways—become connected to Lutie's ancestors, who are buried in the cemetery in Chalk. Who would have dreamed that the long-dead Mabel Painter, who passed down the Laundry List songs to her great-great-granddaughter Lutie, had passed along a piece of American history that speaks to so many who feel lost and need hope. Big changes are in store for all, and things will never be the same.
In this luminous novel, Caroline B. Cooney delves deeply into a Southern community. Cooney reveals the comfort, inspiration, and hope its members draw from the power of faith, the glory of music, and the meaning of family.
This book was sent to Compass Book Ratings for review by Delacorte Books
The Lost Songs
by Caroline B. Cooney
Overall Review:
In a novel that is as haunting and lyrical as the songs it features, Caroline Cooney weaves together the stories of four teenagers whose paths cross in a small South Carolina town. Lutie Painter is struggling to come to terms with a terrible knowledge about her mother. Doria Bell just wants someone—anyone—to see her as more than the accompanist on the bench. Kelvin Hartley is happy to enjoy everything and work at nothing. And Traine Greene is on fire, just waiting for the chance to truly burn. "The Lost Songs" had me in its grip from the first page; each character's voice was unique and pitch-perfect, and Cooney's vivid portrayal of a Southern town where troubles simmer just under the sleepy exterior sang with life. This is the kind of book that stays with you long after you've finished the last page!
Content Analysis:
Profanity/Language:
***
Violence/Gore: A woman tells a girl that she has "broken all ten commandments," and the girl wonders if that means she has killed someone. Two teenage boys wrap a third boy in barbed wire and end up blinding him in one eye (this story is told second-hand). This event is recalled by several characters throughout the course of the book, though detail is only given once, and it is never graphic. A teenage boy sets fire to another teenage boy (again, this story is told second-hand). This event is also recalled by one character several times throughout the narrative. A teenage boy is drawn to ideas of violence, and contemplates harming various students at his school. A teenage boy plans to set fire to a classmate. A young woman fights with an old woman and shoves her; the old woman falls down a set of steps and is killed by the fall (this is also told second-hand).
Sex/Nudity: A girl has a crush on a boy. A teenage boy admires teenage girls throughout the book and considers them attractive. Several teenagers warn a girl not to practice her music alone in a church at night; it is implied that a teenage boy might potentially use that as an opportunity to hurt her (sexually or otherwise), but nothing ever happens and no direct threats are ever made. A teenage girl flirts with a teenage boy. A character knows that she was conceived out of wedlock when her mother was in high school (no detail is ever given).
Mature Subject Matter:
Teen violence, drugs, low-income communities, loneliness, religious questioning.
Alcohol / Drug Use:
There are references to drugs and alcohol consistently throughout the book (around 10 significant ones and several more in passing). It is stated that a minor character's life has been destroyed by "meth and crack." A character is presumed to be drunk. A pastor prays continually that the young men in her parish will avoid drugs. There are many other references to drugs and drug dealing being common in a low-income neighborhood.
Reviewed By CindyB