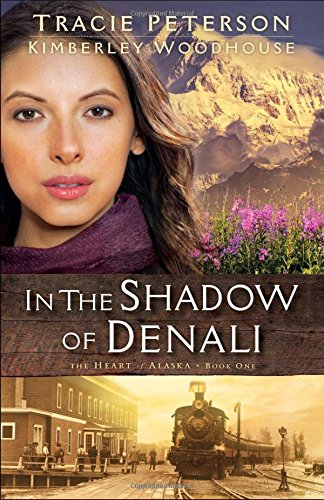 Publisher's Note:
Acclaimed Writing Team Pair Up Again for Gripping Historical Romance

Cassidy Ivanoff and her father, John, work at the new and prestigious Curry Hotel outside Mt. McKinley. While John will be expedition and wilderness exploration guide for the wealthy tourists, Cassidy has signed on as a cook's assistant. Both are busy as the hotel prepares to welcome the president of the United States on his way to drive in the golden spike to officially complete the railroad.

Allan Brennan travels to the Curry Hotel to be an apprentice of a seasoned Alaska mountain guide. Ever since his father's death climbing Mt. McKinley, he's worked to earn enough money to make the trek to the Alaska territory himself. His father's partner blames their guide for the death of his father, but Allan wants to find the truth for himself. He finds an unlikely ally in Cassidy, and as the two begin to look into the mystery, they suddenly find that things are much less clear, and much more dangerous, than either could ever imagine.
This book was sent to Compass Book Ratings for review by Bethany House Publishers
In the Shadow of Denali
by Tracie Peterson and Kimberley Woodhouse
Overall Review:
In the Shadow of Denali by Tracie Peterson and Kimberley Woodhouse is the first book in The Heart of Alaska series. This historical fiction piece combines the beauty of Alaska with heartfelt stories of forgiveness and finding God.
Readers will wish they were sitting on the porch of the no longer existent Curry Hotel, taking in the breathtaking scenery. Woodhouse and Peterson make a great writing team. They combine vivid descriptions with dialogue that does not bog down the story.
The biggest question readers might have is whom the authors will choose as their subject for the next book. The characters in the story have many different back histories and most of them are suffering from emotional hurts of varying kinds. The characters are quite likeable and it feels as though one knows them personally. It will be another great adventure to find out where the next books take these newfound friends.
Review of a digital Advance Reader Copy
Content Analysis:
Profanity: None
Violence/Gore: Character plots the death of several people; references to a character falling to his death; a character is bleeding from an injury; child's pant leg catches on fire, but minimal injuries reported; several reports that a character has been murdered; a gun is pulled and multiple gunshot wounds are mentioned, there is blood pooling; report that a character died from an injury.
Sex/Nudity: A man is rumored to have a mistress; non-married characters embrace and kiss.
Mature Subject Matter:
Death of parents, murder, embezzlement, racial prejudice.
Alcohol / Drug Use:
A man consumes bourbon on a few occasions.
Reviewed By Susan