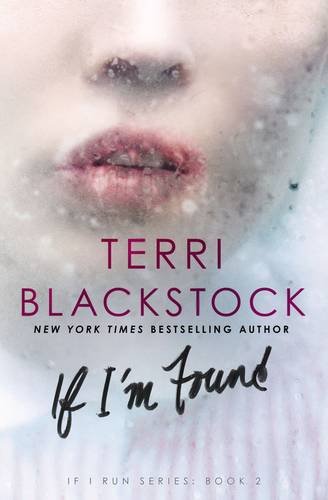 Publisher's Note:
Is Dylan hunting Casey to prosecute her or protect her?
Casey Cox is still on the run, fleeing prosecution for a murder she didn't commit. Dylan Roberts—her most relentless pursuer—is still on her trail, but his secret emails insist that he knows the truth and wants to help her. He's let her escape before when he had her in his grasp, but trust doesn't come easily.
As Casey works to collect evidence about the real murderers, she stumbles on another unbearable injustice: an abused child and a suicidal man who's also been falsely accused. Casey risks her own safety to right this wrong and protect the little girl from her tormenters. But doing so is risky and just may result in her capture—and if she's captured, she has no doubt she'll be murdered before she ever steps foot in a jail.
In this riveting sequel to the USA Today bestseller If I Run, evil lurks, drawing Casey out of the shadows . . . but there is light shining in the darkness. Is Dylan a provision from the God who loves her, or another heartache yet to happen?
This book was sent to Compass Book Ratings for review by Zondervan
If I'm Found
by Terri Blackstock
Overall Review:
Those who dislike cliff hangers will be happy to know that Terri Blackstock has put out her second novel in the If I Run series. If I'm Found follows a similar pattern to that of the previous book. The author jumps back and forth between two main characters and she does it in such a way that readers are not confused or distracted from the story.
This novel is intense and does not skimp on niceties. As a reader, it is hard to put down, because it feels as though justice is about to be served up to the bad guys on every page. There are so many heavy topics covered in this novel. It really gets readers involved with the characters and their stories.
It is probably not too much of a plot spoiler to say the romance gets a little more attention, but just barely. The bad guys get a little closer to finding their prey. The good guys get a little closer to being able to take down the bad guys. Finally, the book takes some turns that are not at all what this reviewer was hoping to read.
One area of the story that is a bit confusing--and perhaps will be fixed in the final edition--occurs when in two parts of the book, separated by several chapters, the protagonist receives a bit of troubling news. The only problem is chronologically this news has already been learned.
Terri Blackstock knows how to keep readers on pins and needles, teach religious concepts, and entice readers to anxiously look for her next piece of work. Too bad she doesn't publish these more than once a year!
Review of a Digital Advance Reader Copy
Content Analysis:
Profanity/Language: None
Violence/Gore: Many references to a murder which involved stab wounds, some mention blood and others do not; character bleeds from various scratches; report of a child having been kidnapped; references to characters receiving beatings; a character admits to killing people and desires to kill more people; character sees a suicide note and later tries to prevent a suicide; characters get in a scuffle and one has a bloody lip; report of an explosion killing and injuring soldiers in a war; character is roughly grabbed and searched; report that a man was found hung in his home and a child found him; a child is involuntarily held captive; a man grabs another person and slams her against her car and the pavement; a car deliberately side-swipes another vehicle; a character bleeds from a gunshot wound; characters are threatened with a gun.
Sex/Nudity: A married character has a mistress; reference to and implication of a child being molested by an adult; non-married characters kiss and embrace.
Mature Subject Matter:
Post-traumatic stress disorder, addictions, murder, suicide, corruption, kidnapping, child molestation.
Alcohol / Drug Use:
Adults are called alcoholics; there is a reference to prescription drug abuse; a character offers an adult a beer; adults consume alcohol and are sometimes drunk; a man is a drug dealer; adults slur their language and it is not expressly stated whether drugs or alcohol are causing this.
Reviewed By Susan