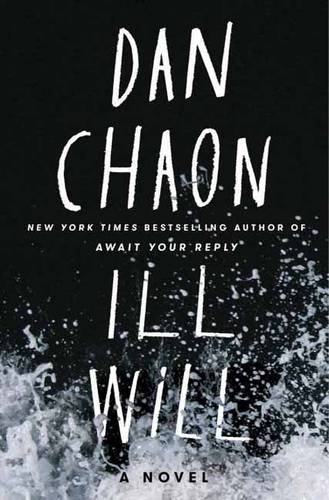 Publisher's Note:
Two sensational unsolved crimes—one in the past, another in the present—are linked by one man's memory and self-deception in this chilling novel of literary suspense from National Book Award finalist Dan Chaon.

"We are always telling a story to ourselves, about ourselves." This is one of the little mantras Dustin Tillman likes to share with his patients, and it's meant to be reassuring. But what if that story is a lie?

A psychologist in suburban Cleveland, Dustin is drifting through his forties when he hears the news: His adopted brother, Rusty, is being released from prison. Thirty years ago, Rusty received a life sentence for the massacre of Dustin's parents, aunt, and uncle. The trial came to epitomize the 1980s hysteria over Satanic cults; despite the lack of physical evidence, the jury believed the outlandish accusations Dustin and his cousin made against Rusty. Now, after DNA analysis has

Meanwhile, one of Dustin's patients has been plying him with stories of the drowning deaths of a string of drunk college boys. At first Dustin dismisses his patient's suggestions that a serial killer is at work as paranoid thinking, but as the two embark on an amateur investigation, Dustin starts to believe that there's more to the deaths than coincidence. Soon he becomes obsessed, crossing all professional boundaries—and putting his own family in harm's way.

From one of today's most renowned practitioners of literary suspense, Ill Will is an intimate thriller about the failures of memory and the perils of self-deception. In Dan Chaon's nimble, chilling prose, the past looms over the present, turning each into a haunted place.
This book was sent to Compass Book Ratings for review by Random House
Ill Will: A Novel
by Dan Chaon
Overall Review:
If you like your books creepy and true to life, then Ill Will may just appeal to you. Fair warning though: you'll be in for a pretty shocking ride! This book was a fast-paced read, and I found myself getting through half of it in much less time than I had thought it would take. I was curious to see how it would end, but those that are a little skittish when it comes to some thrillers may need to take their time to digest this big book.
If you're not afraid to delve into a book that might feed your nightmares, then proceed with caution with Dan Chaon's newest novel. Although at first it may seem just like a man is going over his memories of how his past, this book is so much more. It does jump around some from present day to the past, but it all comes together in the end. I did find myself a bit confused at times with which character I was reading about--the names Dustin and Rusty are just a little too similar I guess.
I really enjoyed traveling along with Dustin and Rusty into their convoluted histories and present. On the one hand, the reader gets to feel like they have a little more of a connection to Dustin, as he is the main focus for much of the book. But then things get twisted and confusing. and I was left wondering if I really knew the backstory of any of the characters. What a ride!
Review of an Advance Reader's Copy
Content Analysis:
Profanity/Language: 4 religious exclamations; 2 mild obscenities; 2 derogatory names; 12 scatological words; 7 anatomical terms; 26 F-word derivatives.
Violence/Gore: A body is discovered in water of a man who went missing; minors report that they found a dead body in some water; a character recalls being shot by his brother with a BB gun; a tragedy occurs where dead family members are found, a child is described to have blood all over his shirt; a dead woman's body is described in one brief scene (her facial expression and method of death is given); dead family members are reported to have been found shot and killed, some brief description is given of the gory scene; multiple drownings are reported to occur; a house fire is reported to have happened in the past, destroying a house and leaving the inhabitants dead; a probable suicide by hanging is mentioned; a man is reported to have lost his legs and part of an arm in a construction accident; minors talk about killing their parents, come up with a few methods, but never act on them; violent acts are spoken of, including cannibalism, being boiled alive, and killing baby animals; human sacrifices are mentioned several times throughout the book and theorized about; murders are reported with the suspicion of some violence occurring beforehand, including sexual abuse; a man shoots another man and kills him; an extended scene is given of a character floating along a river and potentially drowning; a character is accused of killing their family, theories are spoken of in some detail; Satanism and cults are mentioned frequently throughout the book, in conjunction with much of the violence.
Sex/Nudity: Rape is referred to in one scene; homosexuality is referred to; porn is mentioned twice with no detail; a young man is mentioned to touch himself sexually; two minor boys kiss, with some sexual innuendo; minors are reported to have had oral sex; a couple is mentioned to be making out and touching each other sexually; sexual fantasies are mentioned in one brief scene, fantasies include thinking about adults being swingers and having affairs; a few murders are reported with the victim seeming to have been sexually violated.
Mature Subject Matter:
Murder, personal crises, homosexuality, mental illness, cancer, Satanism, cult activity.
Alcohol / Drug Use:
Minors drink; blood alcohol levels are mentioned; adults smoke; LSD and other illegal drugs are mentioned; a minor is reported to smoke pot and do other drugs; whiskey is drunk in one scene by adults; minors are reported to be using hard drugs, shooting up, using pills; a character is reported to be "high" and on mushrooms; minors drive drunk in one scene.
Reviewed By Lydia