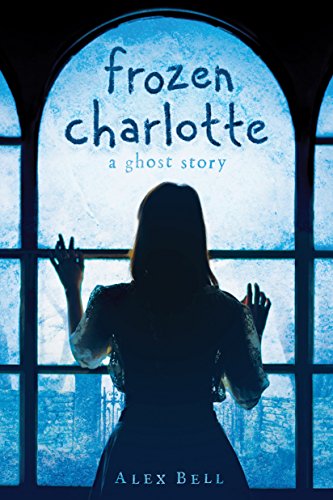 Publisher's Note:
When her best friend dies under mysterious circumstances, Sophie sets off to stay with her cousins on the remote Isle of Skye. It's been years since she last saw them--brooding Cameron with his scarred hand; Piper, who seems too perfect to be real; and peculiar little Lilias with her fear of bones.

Still, Sophie never expected the strange new rules the family now lives by: Make no mention of Cameron's accident. Never leave the front gate unlocked. Above all, don't speak of the girl who's no longer there, the sister whose death might have closer ties to Sophie's past--and more sinister consequences for her future--than she ever knew.

A wondrously haunting and modern thriller, Frozen Charlotte drips with mystery and madness, secrets and survival, and the chilling sense that the impossible might be all too real.
This book was sent to Compass Book Ratings for review by Scholastic
Frozen Charlotte
by Alex Bell
Overall Review:
Macabre. Creepy. Chilling. Sinister. Delightfully devilish. Just a few words that could be used to describe Alex Bell's Frozen Charlotte. If you are in the mood for a good scare (and maybe a few sleepless nights) then this is the book for you.
It took me a bit to get into this book. The first couple of chapters lost me and seemed a little over-done, but once Sophie goes to visit her family, the story heats up and doesn't stop until the very end. This is a bit of a grizzly tale, so younger audiences may want to shy away, but middle teen readers will likely have a great time trying to puzzle out exactly how the events will unfold.
The plot line is imaginative. Up until the very last chapters I thought I had it figured out as to who the "bad guy" really was--and boy was I wrong. But I don't want to give the surprise away.
If you're up for a good snuggle up on a winter's night tale, this one is for you!
Content Analysis:
Language: 17 religious exclamations; 6 mild obscenities.
Violence/Gore: Young girl draws picture of murdered family; teen threatens to "bash" another's head; reports of death from suicide by jumping from window, death by drowning, death by fall from cliff, death by exposure to elements; girl hits younger girl in face with flashlight out of fear; animal scratches boy and draws blood; girl scratches boy as he tries to awaken her from nightmare; character falls and breaks leg; teen boy whips another with riding crop; girl slaps boy's face; teen boy pins teen girl against wall; report of girl poking out cat's eye and throwing another cat into a fire; two page creepy scene of Ouija board activity and ghost sighting; creepy nightmare of tiny hands grabbing girl; piano is vandalized and destroyed; girl sets fire to house; teen boy has needles poked into eyes with blood depictions; piano keys are covered in blood; restaurant worker injured in fryer accident with bloody burns; blood drips and spills from figurine music box; doll bites inside of girl's mouth causing her to spit blood over table; girl kicks sister in face off a cliff; girl kicks another in face down flight of stairs; teen girl stabs her brother with copious amounts of blood depicted; things bite and strangle girl with blood depictions
Sex/Nudity: Teens kiss; teens hold hands.
Mature Subject Matter:
Death, suicide, mental illness, paranormal activity.
Alcohol / Drug Use:
Teens smoke cigarettes.
Reviewed By Beckie