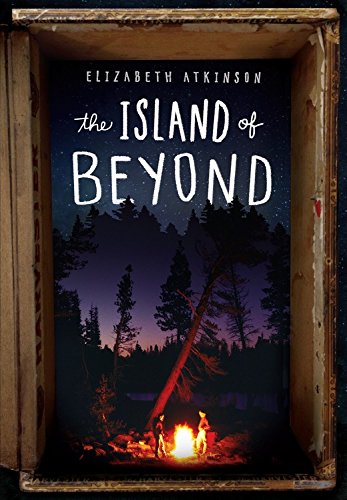 Publisher's Note:
Eleven-year-old Martin can hardly imagine a worse summer. Martin's dad wants him to like "normal" boy things—playing sports and exploring the outdoors—so he sends Martin to his great-aunt Lenore, who lives on a tiny island called Beyond. Nothing about Beyond is what Martin expects, certainly not the strange, local boy who unexpectedly befriends Martin. Solo can canoe and climb trees and survive on his own in the wilderness, and Martin's drawn to him in a way he doesn't quite understand. But he's not sure he can trust Solo. In fact, can he trust anything about this strange island, where everyone seems to be keeping secrets?
This book was sent to Compass Book Ratings for review by Carolrhoda Lab
The Island of Beyond
by Elizabeth Atkinson
Overall Review:
Martin is not a normal boy, at least that is what his dad says. And he supposes it's true. After all, he doesn't like any of the things "normal" boys usually do. So the last thing he expects to enjoy is a summer in Maine with his great-aunt Lenore. But, to his great surprise, on Beyond Island Martin learns that a person can find themselves in the most unlikely places.
The Island of Beyond by Elizabeth Atkinson is an adventure of a story about friendship and growing up, reminiscent of The Adventures of Tom Sawyer. Martin is a relatable and sympathetic main character. Sensitive, smart and a bit nerdy (he'd rather play video games or with his pretend town) than roughhouse with neighborhood boys--not that they'd invite him anyway. Because he's never fit in, it comes as a shock when cool and reckless Solo, the Island's resident Huckleberry Finn, wants to be friends. Without even realizing that there are things they both need from each other, Solo and Martin each challenge the other and together push beyond what they thought themselves capable of.
The Island of Beyond is a charming tale of summer adventure and a touching homage to a boyhood that seems to be getting lost in our modern, technology-flooded world.
Content Analysis:
Language/Profanity: 2 religious exclamations.
Violence/Gore: Reference to violent television shows; boy twists other boy's toe; boy hits other boy with a pebble; boy refers to dangers of cliff jumping; boy scratched by thick vegetation; boy becomes sick; boy relieved he isn't going to die (melodramatically); boy tackles other boy; boy gets mild rope burn; boy swarmed by bats; boy teases other boy about being eaten by a weasel; reference to babies with health issues; a few instances of boys shoving each other; boy falls in lake; boy hits ground hard; boy falls out of tree; boy's model town destroyed; reference to man shooting people; boy stranded on lake during storm; boys get into a water fight; boys wrestle; girl hits boy with pebble; boy squeezes other boy's arm; boy shot at; boy treed by moose; man fires gun in the air; man very ill.
Sex/Nudity: Reference to girl kissing boy; boy undresses to underwear; reference to parents kissing; man holds other man's hand (romantic innuendo, not friendship); man kisses other man's forehead (romantic innuendo, not friendship); few instances of cousins (boy/girl) hugging/holding hands; girl hugs boy; vague homosexual implications.
Mature Subject Matter:
Family, homosexuality, self-acceptance, aging, mental illness, greed, intolerance, bullying.
Alcohol / Drug Use:
References to adults drinking.
Reviewed By Amberle