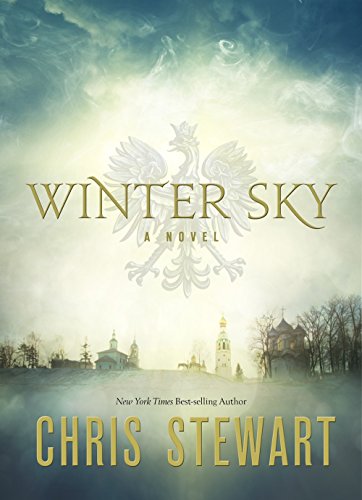 Publisher's Note:
In a bombed-out Polish village during World War II a young resistance fighter finds that he is suddenly alone and trapped between two opposing armies. He is one of Poland's "Devil's Rebels" fighting desperately to save his homeland, but an injury has erased his memory and his only possession is a torn photograph of a couple he assumes are his parents. The woman appears to be holding the hand of a young child whose image has been ripped off. Could the child be him?
Caught in the crosshairs of the retreating German army and the advancing Russian forces, the village holds nothing but destruction and despair until a mysterious young woman offers a small glimmer of hope that may represent his last chance - news of a refuge train departing from a nearby town headed for American installations at the border. But complications arise when the resistance fighter is betrayed by his own countryman and hunted by German SS Officers who are determined to kill him before they retreat. Desperately searching for a home and family he can't remember he is persuaded to rescue two children who are doomed to die without his help.
As time runs out the former rebel is faced with an impossible choice. Standing at the crossroads of saving himself or risking his life for strangers, what would motivate a young man at the brink of salvation to make one more sacrifice?
This book was sent to Compass Book Ratings for review by Shadow Mountain
Winter Sky
by Chris Stewart
Overall Review:
Winter Sky is an emotional story of hope and compassion in the face of adversity. Written by Air Force veteran, New York Times Bestselling author and U.S. Congressman Chris Stewart, Winter Sky is set in December 1944. Stewart expertly captures the look and feel of war-torn Poland, with his evident historical research, articulate writing and vivid descriptions. Readers will be transported to the front lines from the first page, thanks to an engaging plot and non-stop action. The novel is filled with memorable characters, including a gritty and unlikely hero, two lovable children and a crazed villain. With plenty of suspense and good pacing, plus a satisfying ending, Winter Sky makes for a powerful and inspiring read. With its December setting and Christmas theme, Winter Sky would also make an excellent addition to holiday bookshelves.
Content Analysis:
Profanity/Language: 1 mild obscenity; 1 derogatory name.
Violence/Gore: An implied occurrence of violence when a body is found; multiple secondhand reports of violence including war, mass executions, torture, shellings & other explosions and train derailment with fire; multiple scenes of violence including characters being shot at, a fistfight, a child is slapped, a child is struck by a rifle, bombings, shellings and a character is thrown to the ground; a few non-detailed scenes of violent death include shooting innocent bystanders in a crowd; a few brief scenes of blood and gore include mutilated and wounded bodies; a brief scene of intense violence regarding a hanging.
Sex/Nudity: None
Mature Subject Matter:
World War II, Nazis, Resistance fighters, death of family members and friends, orphans, murder and massacre.
Alcohol / Drug Use:
A few characters smoke.
Reviewed By Rachel