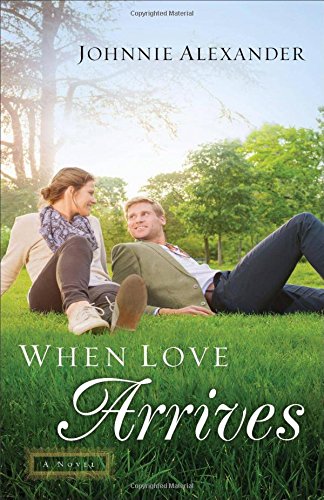 Publisher's Note:
An Unlikely Couple Struggles to Reconcile the Burdens of Their Past

Dani Prescott came to the children's hospital to spy on Brett Somers--so how did she end up on a date with him? Weeks earlier she'd seen an interview in which he blamed her mother for the plane crash that had killed his parents. But the crash had killed her mother as well, so Dani can't believe the story Brett's trying to sell to the media.

Vowing to find a way to discredit the privileged--and maddeningly handsome--Brett, Dani has been following him and taking photos, hoping to find something she can use against him. But when she catches his eye instead, she quickly finds herself offering up a fake name and agreeing to a date. Brett knows this mystery girl is hiding something--but he's got his own secrets to keep. What will happen when he discovers who she really is? Will Dani and Brett look beyond their own heartaches to discover a love that could heal their deepest pain?

Fresh, flirty, and fast-paced, When Love Arrives is an engaging story that will have readers falling in love with the characters as they navigate the tricky waters between romance and revenge.
This book was sent to Compass Book Ratings for review by Revell
When Love Arrives
by Johnnie Alexander
Overall Review:
The Misty Willow series continues with When Love Arrives. Johnnie Alexander delivers another thought-provoking novel covering a wide variety of topics. The characters from the first book are front and center here. It is strongly recommended that readers read Where She Belongs first.
There are some interesting things about the main characters that are never really completely explained. An example is how the main female lead, Dani, sets off on a vendetta trip to try and destroy a man's life because he said something hateful about her now deceased mother. Usually these types of vengeful acts are those of a mentally disturbed person. Other than this obvious hatred, Dani seems fairly normal.
A second curiosity is that of the physical relationship between the two main characters. At one point, Brett, the male protagonist, decides to not use physical affection, because he has trouble controlling his lustful desires, but near the end of the book, this seems to be resolved without any explanation.
One part of the story that causes readers to really contemplate the power of God to change and heal people is the changes witnessed in Brett. In many ways, it is hard to get over his past cruelties and heartlessness. The author does a nice job of illustrating that people can make positive changes in their lives.
This is an enjoyable read, but there is plenty of emotional turmoil sprinkled throughout the pages. Romantics will be rooting for Dani and Brett. Others will also appreciate the difficult situations of the characters.
Content Analysis:
Profanity/Language: None
Violence/Gore: Report of a person being accused of murder; report of a man killed in the line of duty; report of boys beating another to steal his bike.
Sex/Nudity: References to a non-married college student being pregnant; reports of a woman's clothing revealing an indecent amount of cleavage; reference to a woman unbuttoning her top and unzipping her skirt; implication that a woman is a mistress; word sex is mentioned and a character thinks of the need to be careful about with whom one sleeps; a man and woman kiss passionately and he puts his hands on her waist under her shirt, then goes no further; non-married characters kiss and embrace.
Mature Subject Matter:
Death of parents, dishonesty, illegitimate child.
Alcohol / Drug Use:
Report of a man consuming Scotch like water; men drink alcohol in a bar; report of a character passing out while drinking; a man checks the arms of a woman for evidence of drug needle usage.
Reviewed By Susan