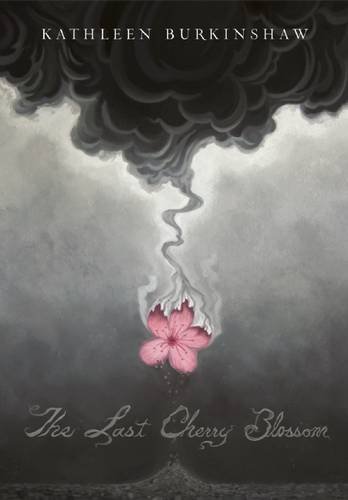 Publisher's Note:
Following the seventieth anniversary of the atomic bombing of Hiroshima, this is a new, very personal story to join Sadako and the Thousand Paper Cranes.

Yuriko was happy growing up in Hiroshima when it was just her and Papa. But her aunt Kimiko and her cousin Genji are living with them now, and the family is only getting bigger with talk of a double marriage! And while things are changing at home, the world beyond their doors is even more unpredictable. World War II is coming to an end, and since the Japanese newspapers don't report lost battles, the Japanese people are not entirely certain of where Japan stands. Yuriko is used to the sirens and the air-raid drills, but things start to feel more real when the neighbors who have left to fight stop coming home. When the bombs hit Hiroshima, it's through Yuriko's twelve-year-old eyes that we witness the devastation and horror.

This is a story that offers young readers insight into how children lived during the war, while also introducing them to Japanese culture. Based loosely on author Kathleen Burkinshaw's mother's firsthand experience surviving the atomic bombing of Hiroshima, The Last Cherry Blossom hopes to warn readers of the immense damage nuclear war can bring, while reminding them that the "enemy" in any war is often not so different from ourselves.
This book was sent to Compass Book Ratings for review by Sky Pony Press
The Last Cherry Blossom
by Kathleen Burkinshaw
Overall Review:
For most, history is experienced from afar; facts and events learned from books or online. The great leaders and key player taking the forefront in our minds. It's not often that much thought is given to those ordinary people who experienced these events firsthand. How much more real does history become when we pause to learn their stories?
The Last Cherry Blossom by Katherin Burkinshaw delivers just such a story. Based on the true life and circumstance of her mother, Toshiko Ishikawa Hilliker, Burkinshaw weaves her beautifully tragic tale recounting life in Hiroshima, told through the eyes of the 12-year-old Yuriko Ishikawa. Yuriko is a happy child being raised by her wealthy father and aunt in Hiroshima, Japan during the last months of World War Two. Yuriko's sheltered life changes much in that final stretch of the conflict, the normal transitions that come with growing up in addition to the hardships of war. But, a tenacious young lady, she determines to follow the example of the cherry blossoms and be strong and adapt even after the day her world is, quite literally, blown away.
Burkinshaw's tribute to her mother's story is a beautiful piece of literature that truly exemplifies the human spirit and gives a face and voice to those who are so frequently forgotten.
Content Analysis:
Profanity/Language: None
Violence/Gore: Many references to things pertaining to the war (i.e. bombings, casualties, battles); character hits head; Children train with spears; boy throws snake at girl; Girl trips boy; character trains to put out fires; character nearly hit by a car; man states he will die for his family; girl burns herself; boy pokes girl with chopsticks; girl pushes boy off chair; character is sick; funeral for a young man who died in war; references to the antics of The Three Stooges; reference to Kamikaze pilots; character need to avoid being hit with heavy equipment; references to ritual suicide; character hits head on seat; character is sick; a mildly graphic depiction of the aftermath of the atomic bomb including injuries (such as severe burns) destruction and casualties extending the last 34 pages of the book; people suffer from varying stages of radiation poisoning; girl contemplates suicide briefly.
Sex/Nudity: Many instances of friendly affection (hugs and hand holding); several instances of physically comforting (hugs and brief hand holding); reference to woman being pregnant out of wedlock.
Mature Subject Matter:
War, family, death, destruction, loss of innocence, suicide, atomic bomb.
Alcohol / Drug Use:
Adults drink Sake.
Reviewed By Amberle