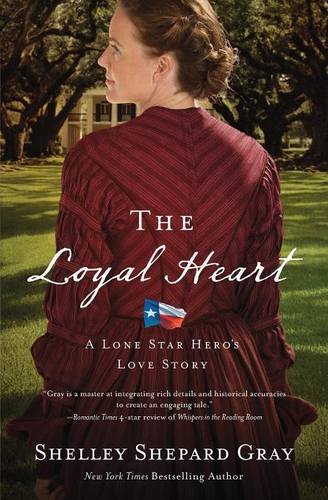 Publisher's Note:
Robert came to Galveston to fulfill his promise to a dying man and look after his widow. He didn't expect to find love in the unlikeliest of places.
Robert Truax, former Second Lieutenant and Confederate officer in the Civil War, made a promise to his comrade Phillip Markham. If anything happened to Phillip, Robert would look after his beloved wife, Miranda. She was his life, his world, his everything.
After the war, Robert is left to pick up the pieces and fulfill his pact. When he arrives at Miranda's home in Galveston, Texas, things are worse than he imagined. Phillip's name has been dragged through the mud, everyone in town believes him to be a traitor, and his widow is treated as an outcast. Even more disturbing is her emotional well-being. Miranda seems hopeless, lost, and so very alone.
Robert had thought his duty would be simple. He would help Miranda as quickly as possible in order to honor a promise. But the moment Robert laid eyes on her, his plans changed. He's mesmerized by her beauty and yearns to help her in any way he can.
He makes it his duty to protect Miranda, turn her reputation around, and to find some way to help her smile again. But it doesn't prove to be an easy task—Robert knows something about
Phillip that could shake Miranda to the core and alter her view of the man she thought she knew so well.
This book was sent to Compass Book Ratings for review by Zondervan
The Loyal Heart
by Shelley Shepard Gray
Overall Review:
The Loyal Heart by Shelley Shepard Gray takes place in the aftermath of the Civil War. This is the first novel of Gray's Lone Star Hero series. Readers who enjoy historical romance will find this book a satisfying experience.
The basic premise of the book revolves around a Civil War widow, Miranda, and her ostracism, because of unfounded lies started about her deceased husband. The members of the military unit with which he served hear of Miranda's distress and come to help. One of the endearing aspects of this story is the comradery and dedication between the former soldiers as they support this woman.
There were a few moments that cause a bit of nervousness as to the outcome, but by the end of the story, all is resolved in an acceptable manner. Intrigue and poignant flashbacks serve as plot catalysts to support a budding romance. The story concludes satisfactorily and leaves readers curious about who will be featured in the next book.
Review of a Digital Advance Reader's Copy
Content Analysis:
Profanity/Language: None
Violence/Gore: Characters reflect on war experiences including the shooting of men in battle; characters contemplate and reflect on contemplations of suicide; men wants to punch and hang other characters; report that it is the job of a soldier to kill Yankees; report of a sibling wanting to hit another sibling; report of Native Americans killing a man's family; two scenes in which shots are fired, including a fatality; person is abducted, tied up and gagged; speculation about a man being murdered.
Sex/Nudity: Several references made to sporting girls and one use of the word prostitute; married couple embraces and referred to as enjoying time behind closed doors; non-married couple kiss and embrace; a character suggests a man is warming a woman's bed.
Mature Subject Matter:
Death of a spouse and friend, suicide, war.
Alcohol / Drug Use:
Report that a character wished for whiskey to cleanse a wound.
Reviewed By Susan