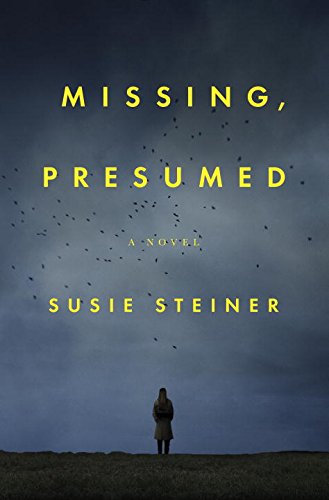 Publisher's Note:
For readers of Kate Atkinson and Tana French comes a page-turning literary mystery that brings to life the complex and wholly relatable Manon Bradshaw, a strong-willed detective assigned to a high-risk missing persons case.

At thirty-nine, Manon Bradshaw is a devoted and respected member of the Cambridgeshire police force, and though she loves her job, what she longs for is a personal life. Single and distant from her family, she wants a husband and children of her own. One night, after yet another disastrous Internet date, she turns on her police radio to help herself fall asleep—and receives an alert that sends her to a puzzling crime scene.

Edith Hind—a beautiful graduate student at Cambridge University and daughter of the surgeon to the Royal Family—has been reported missing for nearly twenty-four hours. Her home offers few clues: a smattering of blood in the kitchen, her keys and phone left behind, the front door ajar but showing no signs of forced entry. Manon instantly knows this case will be big—and that every second is crucial to finding Edith alive.

The investigation starts with Edith's loved ones: her attentive boyfriend, her reserved best friend, and her patrician parents. As the search widens and press coverage reaches a frenzied pitch, secrets begin to emerge about Edith's tangled love life and her erratic behavior leading up to her disappearance. With no clear leads, Manon summons every last bit of her skill and intuition to close the case, and what she discovers will have shocking consequences not just for Edith's family, but for Manon herself.

Suspenseful and keenly observed, Missing, Presumed is a brilliantly twisting novel of how we seek connection, grant forgiveness, and reveal the truth about who we are.
This book was sent to Compass Book Ratings for review by Random House
Missing, Presumed: A Novel
by Susie Steiner
Overall Review:
Missing, Presumed is turning out to be a book that generates a lot of buzz. I have already seen it recommended in some major publications, which has to be good for publicity and sales. I am also impressed with the fact that the author, Susie Steiner is not a debut author. She had a book, Homecoming, published a few years ago, which seems to have pretty much flown under the radar.
Mysteries and thrillers have been huge for a while now, and Missing, Presumed follows closely in the footsteps of some previous hot reads; it reminded me a lot of Tana French's Dublin Murder Squad series. Something about this book just didn't hook me right away. Maybe I had too much on my mind at the time of reading it. Each chapter is narrated by one of the many characters that are introduced within the first several chapters of this book. I will admit I found some of the characters to be a little too similar to each other, to the point of confusion.
At times the action seemed to be a little lacking, which slowed down the flow of this story quite a bit. I like my mysteries to keep me on the edge of my seat at all times. A few positive things to bring up would be the character Manon, the leader of the detectives behind the case, and the fact that at times it seemed as if the reader was being swept up into several different coinciding crimes at once. Having such a strong female character can only help to attract women to this book, but I don't think it is something that will scare away the men.
All in all this book isn't going to go on my shelf of "really good books to keep", but I might give it to a friend who I think would enjoy it. It's a pretty forgiving read, that most anyone will probably enjoy to some extent.
Review of an Advance Reader's Copy
Content Analysis:
Profanity/Language: 1 religious exclamation; 6 scatological words; 18 F-Word derivatives. Note: Use of bloody as an obscenity not tallied.
Violence/Gore: A woman is missing, her family suspects she could be dead; a dead person is mentioned; blood is found on glass and is mentioned several times; a man is mentioned to have drowned another man.
Sex/Nudity: A man is described to touch a woman in a sexual way, no explicit detail is given; a character mentions that they had "good sex" on a date; adults kiss on several occasions; prostitution is mentioned a few times in several different ways; a teen is mentioned to be pregnant in one scene.
Mature Subject Matter:
Extramarital affairs, murder, missing persons, personal crises, abortion, sexual orientation.
Alcohol / Drug Use:
Marijuana is mentioned; adults drink wine; drug runs are mentioned in a conversation.
Reviewed By Lydia