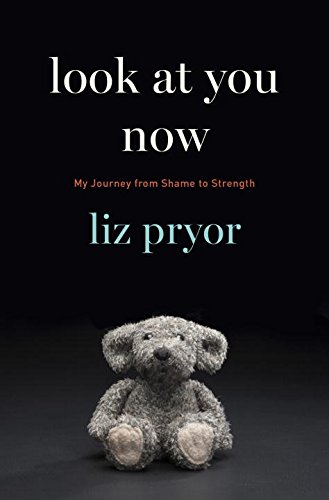 Publisher's Note:
For readers of Orange Is the New Black and The Glass Castle, a riveting memoir about a lifelong secret and a girl finding strength in the most unlikely place

In 1979, Liz Pryor is a seventeen-year-old girl from a good family in the wealthy Chicago suburbs. Halfway through her senior year of high school, she discovers that she is pregnant—a fact her parents are determined to keep a secret from her friends, siblings, and community forever. One snowy January day, after driving across three states, her mother drops her off at what Liz thinks is a Catholic home for unwed mothers—but which is, in truth, a locked government-run facility for delinquent and impoverished pregnant teenage girls.

In the cement-block residence, Liz is alone and terrified, a fish out of water—a girl from a privileged, sheltered background living amid tough, street-savvy girls who come from the foster care system or juvenile detention. But over the next six months, isolated and in involuntary hiding from everyone she knows, Liz develops a surprising bond with the other girls and begins to question everything she once held true. Told with tenderness, humor, and an open heart, Look at You Now is a deeply moving story about the most vulnerable moments in our lives—and how a willingness to trust ourselves can permanently change who we are and how we see the world.
This book was sent to Compass Book Ratings for review by Random House
Look at You Now: My Journey from Shame to Strength
by Liz Pryor
Overall Review:
I love a good memoir. I am always on the lookout for one that will interest me. Sometimes I just get a craving for one and seek one out, even if the book doesn't happen to be about someone I would normally be interested in. I didn't have to seek my most recent memoir out though-- it found me.
I probably would have been interested in Liz Pryor's story anyway, had I become aware of it later on. But I had the privilege of reading her story a little before everyone else, and oh, what a story it is. Teen pregnancy has been happening for years. Back in the pioneer days it may have been more acceptable, perhaps even encouraged--if one was married. However, today, and in 1979, it is still a topic fraught with shame and judgement.
Imagine being Liz, a girl still in high school, in love with her boyfriend (or so it seemed), and pregnant. Unmarried, afraid, confused--all words that describe her, but also abandoned. Because in 1979, one doesn't get pregnant and go about life as normal. One doesn't confide in sisters and best friends. No, if you are Liz Pryor, you tell everyone you are "sick", and then you are thrust into a place that didn't seem so far away from some scenes in Orange is the New Black.
If this sounds intriguing, then you must read the book. I'm not going to give anything else away for fear of spoiling the journey for you. This book is a fast read so even if you aren't as enthralled with it as I was, it won't take weeks to finish. The end may leave you with questions, but mostly those of the very best kind.
Review of an Advance Reader's Copy
Content Analysis:
Profanity/Language: 3 religious exclamations; 8 mild obscenities; 2 religious profanities; 3 derogatory names; 23 scatological words; 4 anatomical terms; 46 F-word derivatives.
Violence/Gore: A minor intentionally scratches her arm to draw blood; a baby is reported to be stillborn; labor pains are described in some detail; a horse is mentioned to have kicked a woman; car accidents are mentioned and talked about.
Sex/Nudity: A minor is said to have had sex with her boyfriend and gotten pregnant; a woman is mentioned to be in her underwear, observed by her daughter in a nonsexual way; rape by a father is mentioned with no details; a doctor examines a pregnant girl with some brief description.
Mature Subject Matter:
Teen pregnancy, abortion, loss of a child, divorce, personal crises, stealing, bullying.
Alcohol / Drug Use:
Drug use mentioned; mother drinks alcohol.
Reviewed By Lydia