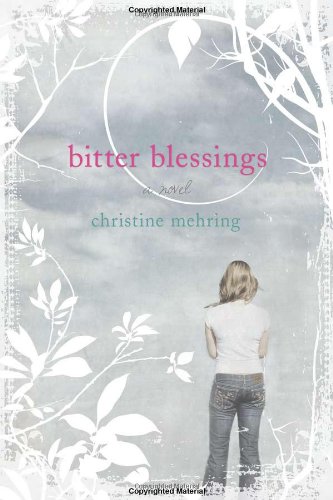 Publisher's Note:
Megan has the perfect life, but when her mother dies in an accident, everything spins out of control. With the rest of her family falling apart, Megan must confront her past to uncover the truths that will keep everyone together. Thought-provoking and heartfelt, this book shows that even in times of trial, you can often find blessings.
This book was sent to Compass Book Ratings for review by Cedar Fort
Bitter Blessings
by Christine Mehring
Overall Review:
It's refreshing to come across a character like Megan in Bitter Blessings: strong, smart, and relatable. With all that has occurred in the past few weeks, Megan tries hard to do good and author Christine Mehring does an impressive job at making the reader feel deeply invested in her journey. In fact, readers will have a hard time putting this book down, as it pulls you in and makes you want to know how Megan's pursuit of truth will end. Despite tackling emotional subject matter, there were also several light, cheerful moments that made me grin. I really enjoyed this sweet and satisfying read.
Content Analysis:
There is no profanity, violence, or sexual content in Bitter Blessings.
Mature Subject Matter:
Mature Themes include dealing with a parent's death and discussion about religious tolerance and God.
Alcohol / Drug Use:
***
Reviewed By Rachel