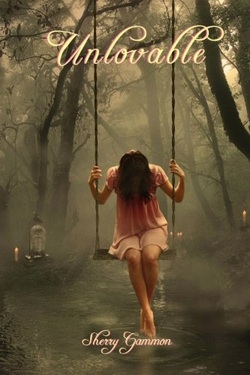 Publisher's Note:
Port Fare, New York, has fallen into the clutches of true evil. The Dreser brothers have arrived with a scheme to increase drug sales in the area by whatever means possible. Seth Prescott is part of MET (Mobile Enforcement Teams) a branch of the DEA (Drug Enforcement Administration). He's been assigned to work undercover at Port Fare High, and things aren't going very well, until senior Maggie Brown enters the equation. He's harbored a secret crush on her from day one, and now that she is in the center of the case, he's trying to stay clear and objective while walking the line between business and unrequited love.

Maggie is truly the poster child for Heroin Chic, complete with jutting bones and dark-ringed eyes, but is she an addict, or is there another reason for her appearance? She struggles with her feelings for Seth, fearing he is just another person who will eventually let her down, as everyone in her life has done thus far.

Maggie has spent her life caring for her alcoholic mother. A task that has left her heavily burdened and alone. Before long, her mother's health takes a turn for the worst, sending Maggie's life into a tale-spin.

While Seth works relentlessly to inject fear into the dealers and flush them out into the open, Maggie fights to stay alive as the hunt turns deadly.

Seth and Maggie's romantic journey is one of humor, heartbreak, and self-discovery.
This book was sent to Compass Book Ratings for review by CreateSpace
Unlovable (Port Fare Series #1)
by Sherry Gammon
Overall Review:
Unlovable grabbed my attention from the first page and didn't let go! It's very well written and kept me turning the pages and thinking about it even when I wasn't reading! It is stark and realistic, horrifying and dramatic, and full of romance and overcoming hardships—I loved it! I loved the story—the idea that you can rise above the terrible situations you may be given in life, and improve your own surroundings!

Maggie grew up with an alcoholic mother who continually yells and screams at her (when she's not passed out on the couch) while Maggie takes care of everything, asking for only love in return! I liked the character of Maggie: She isn't a whiny pushover. She is responsible and trying to care for her mother. Yes, she is emotionally backward—she is too afraid to let herself love and be loved, and once she does, she almost seems to go a little overboard and become clingy, but I felt that that was realistic. She finally meets someone who seems genuinely interested in her and shows her what it's like to be loved and cared for—why shouldn't she hold on as tight as she can?! Seth is the perfect guy—handsome and a gentleman to boot! I LOVE Seth, and his friends Booker and Cole! This novel closes on the story of Seth and Maggie, but there are two more coming on the lives of Booker and Cole, and I can't wait to read them!

The romance between Seth and Maggie is sweet and slow. The bad guys are scary; the good guys are awesome! This novel is fulfilling on many levels! I laughed, I cried, I look forward to reading more from the Port Fare series and this new author!
Content Analysis:
There is only one mild incident of profanity; it is a religious call for help.

There is a lot of kissing involved—some of it is very mild and sweet, some is a bit more intense, and some are not so nice (creeps who steal kisses)! Two characters are attracted to each other, and there is a slight strain of romantic tension throughout. A character laments that her chest is too small. There are two characters whose thoughts often turn to rape. A character is obsessed with sex and is always trying to get girls to sleep with him, often trying brute force. This same character is always using innuendos that are crude. This mostly takes place in high school, so we also have the added drama of rumors of people dating/making out/sleeping together/being gay. There are some mild to slightly moderate make out scenes. Two characters (a boy and girl) stay in the same house alone for an extended period of time (nothing more than kissing happens). There are some 'bubble bath moments' and bedroom moments, but they are mostly innuendos and nothing takes place. There is some underage dating: A 21 year old undercover cop (posing to be a senior in high school) falls in love with his assignment who happens to be a 17 year old high school senior. A character enjoys stealing away others' boyfriends and making out.

There are a few very violent characters. A character enjoys killing people by stabbing them repeatedly. Some of his murders are described in more detail than others, but there are quite a few (at least 7). The drug dealers offer drugs to young children, and kill young people who won't try their drugs. A shoot out between police and a drug dealer ends up with the dealer dead and an officer dead. There are some fatal accidents (drunk driving, airplane failure, home robbery) that cause the death of many characters. There are chapters from the point of view of two drug dealers that include embezzlement, death, murder, rape, beatings, revenge, etc. A character is very mentally and verbally abusive. A character is stabbed with a sword (he is killed). A character shoots and kills another in self defense. A small animal is killed with a knife. There are many threats and tense moments.
Mature Subject Matter:
The mature themes are moderate and include drug and alcohol abuse (in high school and beyond), undercover work, alcoholism and neglectful parents, and overcoming mental/verbal abuse. The life situations presented are seriously difficult hardships.
Alcohol / Drug Use:
***
Reviewed By Emily