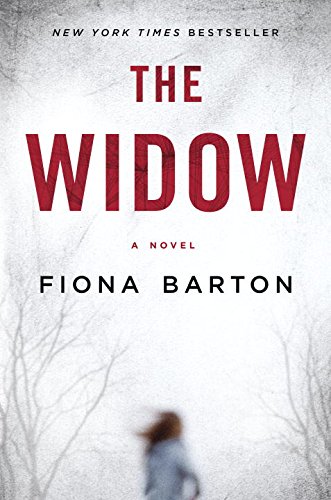 Publisher's Note:
THE NEW YORK TIMES BESTSELLER

For fans of Gone Girl and The Girl on the Train, an electrifying thriller that will take you into the dark spaces that exist between a husband and a wife.

When the police started asking questions, Jean Taylor turned into a different woman. One who enabled her and her husband to carry on, when more bad things began to happen...

But that woman's husband died last week. And Jean doesn't have to be her anymore.

There's a lot Jean hasn't said over the years about the crime her husband was suspected of committing. She was too busy being the perfect wife, standing by her man while living with the accusing glares and the anonymous harassment.

Now there's no reason to stay quiet. There are people who want to hear her story. They want to know what it was like living with that man. She can tell them that there were secrets. There always are in a marriage.

The truth—that's all anyone wants. But the one lesson Jean has learned in the last few years is that she can make people believe anything….
This book was sent to Compass Book Ratings for review by New American Library
The Widow
by Fiona Barton
Overall Review:
Move over, Gone Girl, Fiona Barton has arrived and she is a force to be reckoned with. This book was so great! I hope that it gets all of the attention that past blockbuster titles have, if not more.
I was a little concerned at first, when I began to read and all of the different narrators arrived. But this book was so good I actually looked forward to hearing all of the characters and their opinions. I actually think this book could have stood to have more narrators. Perhaps the onlookers and neighbors that the main characters interviewed would have something more to say than what was reported. (I don't know, it's just a thought.)
Emotions are fraught throughout The Widow. Terrible things have occurred and no one is sure what to believe anymore. I think that was one of the things I liked so much about this book--all of the intertwined stories and mysteries that were going on. Don't hesitate to go and pick up this book. It's worth buying for sure, but borrowing it is okay, too. The point is to get your hands on it. I was mystified until the very last page!
Review of an Advance Reader's Copy
Content Analysis:
Profanity/Language: 6 religious exclamations; 6 mild obscenities; 2 derogatory names; 2 scatological words; 7 F-Word derivatives. Note: bloody used as a profanity on occasion, but not tallied.
Violence/Gore: A bus accidentally hits a character and kills him, some blood is mentioned to be seen; a child goes missing and is presumed to have been abducted; various scenarios of missing children are imagined to have occurred; a character is implied to have murdered and buried a child.
Sex/Nudity: Adults kiss; a sex offender is mentioned to be in a compromising position; sex offenders and molesters are spoken of and suspected of violent acts towards children; porn is implied to have been found on a computer that a man owns; public urination is mentioned to have been done in front of children by an adult man who is on the sex offender list; sexual messages are sent between an adult man and a minor female; men are mentioned to go to a shop to use computers to communicate to women and look at porn; porn is mentioned multiple times.
Mature Subject Matter:
Personal crises, death of a loved one, missing children, mourning, sex offenders, rape.
Alcohol / Drug Use:
Adults drink wine; cigarettes are smoked by adults.
Reviewed By Lydia