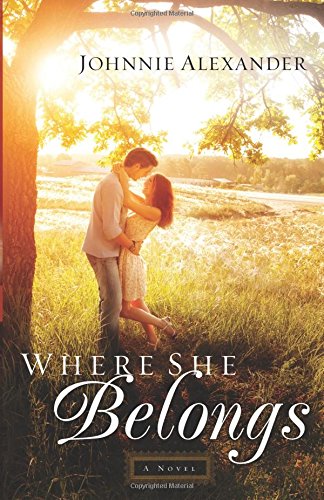 Publisher's Note:
Shelby Kincaid is ready to move on from her grief. With high hopes for the future, she longs to purchase her family's ancestral homestead so she can raise her young daughters in the only place she ever truly belonged. She plans to transform the abandoned house into the perfect home of her memories. But she'll have her work cut out for her.

AJ Sullivan never wanted the homestead. Inherited as a punishment from his grandfather, it has sat empty for fifteen years and fallen into ruin. He's glad to finally unload it. But a clean break isn't possible when he can't get the young widow Shelby off his mind.

Welcome to Misty Willow, a place that will have as great a hold over the reader as it does over its inhabitants. With writing that evokes a strong sense of place and personal history, Johnnie Alexander deftly explores the ties that bind us to home--and the irresistible forces that draw us to each other.
This book was sent to Compass Book Ratings for review by Revell
Where She Belongs
by Johnnie Alexander
Overall Review:
Author Johnnie Alexander starts the Misty Willow Series with Where She Belongs. It took a few chapters to really get going, but then readers find themselves hoping things will be resolved in a positive manner. On the surface, it is just another sleepy town story about broken characters who are hoping to heal. While this may be the main purpose of the book, there are some twists and a bit of excitement. A little family and American history are included as well.
Shelby Kincaid is an interesting character whose desire to find a place to call home is really touching. It is especially poignant as she realizes her definition of home might not be so much a place as a feeling. Some authors struggle to have the children behave in an age appropriate manner, but this is not the case here; Johnnie Alexander does a nice job of presenting the young ones as cute, but also realistic.
Several loose ends in this book make it pretty clear where the sequel is headed. It also helps that a little snippet is included at the end. Some of the characters really seem endearing and others not so much. The subsequent book will focus on the latter. Hopefully the author will turn some things around in the next installment of the Misty Willow series.
Content Analysis:
Profanity/Language: None
Violence/Gore: One character strikes another; character recalls seeing a dead body in a pool of blood; character drags another by the arm; character admits to inadvertently killing someone.
Sex/Nudity: Report of characters sleeping around, staying the night and sleeping with one another; non-married characters kiss, embrace and hold hands.
Mature Subject Matter:
Death of parents, spouse, grandparents, illegitimate child, infidelity.
Alcohol / Drug Use:
An adult recalls waking up with a hangover.
Reviewed By Susan