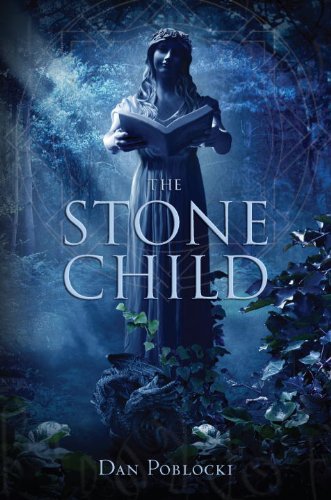 Publisher's Note:
What if the monsters from your favorite horror books were real?

Eddie Fennicks has always been a loner, content to lose himself in a mystery novel by his favorite author, Nathaniel Olmstead. That's why moving to the small town of Gatesweed becomes a dream come true when Eddie discovers that Olmstead lived there before mysteriously disappearing thirteen years ago. Even better, Eddie finds a handwritten, never-before-seen Nathaniel Olmstead book printed in code and befriends Harris, who's as much an Olmsteady as he is. But then the frightening creatures of Olmstead's books begin to show up in real life, and Eddie's dream turns into a nightmare. Eddie, Harris, and their new friend, Maggie, must break Olmstead's code, banish all gremlins and monster lake-dogs from the town of Gatesweed, and solve the mystery of the missing author, all before Eddie's mom finishes writing her own tale of terror and brings to life the scariest creature of all.
This book was sent to Compass Book Ratings for review by Random House Children's Books
The Stone Child
by Dan Poblocki
Overall Review:
Dan Poblocki pulls no punches in The Stone Child by jumping right into action in literally the first sentence. With solid and distinctive characterization, the author introduces Eddie, Harris, and Maggie, a trio of unlikely friends brought together by a mystery. Poblocki does a fabulous job of painting suspenseful scenes that take the reader right to the edge and then pulling them back again; achieving a good balance in cultivating apprehension without crossing the line. Creative creatures and a sprinkling of humor at a few key moments add to the charm. First rate pacing clips the story along to a befitting and well-done conclusion. One minor complaint was the miniscule font size and style chosen for some of the book and journal entries made the text difficult to read. The suspense, peril, atmosphere, intriguing back story, and just the right amount of creepiness hooked me. Since I don't like "scary" books and avoid anything that remotely approaches horror, the fact that I thoroughly enjoyed this book comes as high recommendation indeed. Scare yourself…just the right amount… and read The Stone Child.
Content Analysis:
Violence consists of a vehicle hitting a creature; characters being chased by hooded creatures; magical creatures or beasts threatening and attempting to harm characters, although no harm is inflicted. Characters learn through reading that in their community a child was abducted and a school teacher was found dead in a field. The characters read a passage from a fictional book in which a scary and non-defined creature is hit by a car and then it turns the driver into goo when he touches it.

Profanity consists of three mild profanities.

This book is quite atmospheric and frightening at times. The characters read excerpts from scary books four times; three of those excerpts contain no violence, but are hair-raising. There are three instances in which characters experience illusions and those scenes are confusing and scary. While most of the time "nothing" happens, it can be intense reading. The publisher tagged the age group as 9-12, but I recommend a 12+ based on the fear factor.
Mature Subject Matter:
No mature themes were present, but general themes include creativity, bravery, friends, and persevering to solve difficulties.
Alcohol / Drug Use:
***
Reviewed By Cindy